They are legislators Maria Arena and Alessandra Moretti.
The corruption scandal known as 'Catargate' continues to affect more members of the European Parliament. The recent arrest warrant against Italian MEP Andrea Cozzolino also implicates Belgian politics Maria Arena and the Italian Alessandra Morettireports Politico.
The document states that Arena and Morreti would form part of a 'quatrivirate', along with Cozzolino and the Belgian Marc Tarabella, arrested last week. They would have acted under orders of the former Italian MEP Pier Antonio Panzeria key suspect in the corruption plot, who agreed to collaborate with the Belgian Justice in exchange for a reduction in his sentence.
In December 2021, Arena and Moretti reportedly followed Panzeri's orders in a meeting on a possible European Parliament resolution against Qatar. Panzeri, who was no longer an MEP, would have tried to influence through the two legislators in the results in favor of the Arab nation.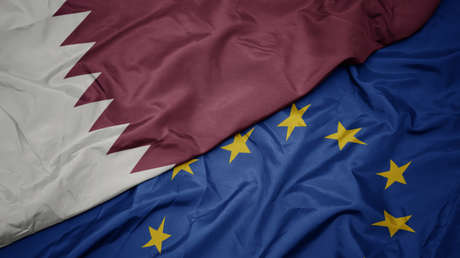 The identities of the members of the so-called 'quatrivirate' were revealed in text messages that Panzeri had sent to his former assistant, Giuseppe Meroni. "Qatar Resolute"wrote to his former boss Meroni, who assured the outlet that it was "an exchange of legal information, as part of the usual parliamentary political activity."
For his part, Morretti denied the accusations, assuring "never having followed the instructions" of Panzeri in his political activity and that "no resolution of December 2021" was discussed. At the moment, the Belgian Justice has not asked to withdraw immunity of the new possible ones involved, as it has done with other MEPs linked to the case.
'catarcate'
The alleged plot of bribery of senior officials by foreign countries would have begun to take shape more than four years ago. According to Belgian newspapers, at least two nations (Qatar and Morocco) they would have given large sums of money and gifts to parliamentarians in Brussels trying to influence them.
In total, more than 20 searches have been carried out, some of them even at the headquarters of the European Parliament. In December of last year, the European Parliament was shocked by the arrest of its vice president eva kaili and by police searches at the homes of a number of officials and former employees where 1.6 million dollars in cash were found.
Source: RT