This Tuesday the authorities of the Spanish autonomous community have decreed an alert in relation to this situation.
The Generalitat of Catalonia has extended the water restrictions on Tuesday after decreeing a drought alert in the Ter-Llobregat basin, the most populated area of ​​that Spanish autonomous community, which includes the city of Barcelona and its metropolitan area, local media report.

According to sources from the Catalan Water Agency (ACA), the limitations will start to be applied at the end of this week, and will mainly focus on the agricultural uses, industrial and in the irrigation of parks.
▶ #Portaveu@patriciaplaja: "It is necessary to extend the alert level for drought to the municipalities that are supplied by the Ter Llobregat i de Darnius Boadella system. The restrictions will affect 514 municipalities and 6.7 million inhabitants and will be in force as of Wednesday." pic.twitter.com/JQwrErZm2m

— Gov. Generalitat (@govern) November 22, 2022
Among the planned measures is a 25% reduction in the supply of water for agricultural irrigation or its replacement by the use of regenerated water, as well as the limitation of its use for industrial users or a 5% decrease in water for recreational purposes. .
"Citizens will not notice it, because in domestic use there will be no water cuts," explained Teresa Jordà, Climate Action counselor. "We have guaranteed drinking water for more than a year, this is not the problem," she added.
Hope it doesn't get worse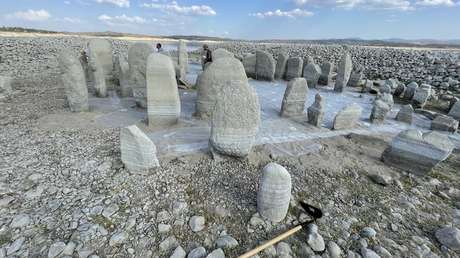 He also indicated that they hope that the situation will not get worse, since it is expected that during the next months of January and February it will rain more than usual. However, he warned that they are only weather forecasts and that, even if such a scenario occurred, it would not mean the end of the drought.
The drought alert situation is new in Barcelona and its metropolitan area, although, beyond the limits imposed for the Catalan capital and its conurbation, was already active elsewhere of the Catalan territory.
Therefore, Catalonia will have a total of 26 counties on drought alert, where a total of 6.7 million people live or, what is the same, the equivalent of 80% of the population of this autonomous community.


Source: RT