This highway would benefit both passenger and cargo transport, Venezuelan transport minister Ramon Celestino declared.
Venezuela intends to strengthen cooperation with Russia, opening a maritime route between the cities of Caracas and Saint Petersburg, declared the Venezuelan Minister of Transportation, Ramon Celestino, quoted by the RIA Novosti news agency.
"In the shipping sector we are strengthening our relations every daybecause the idea is to establish communication between the ports of Saint Petersburg and Caracas, in the same way that we did it in the field of air transport between Moscow and Caracas," said the head of the portfolio during the recent International Economic Forum held in St. Petersburg.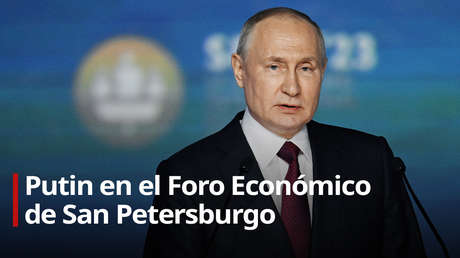 According to the official, the opening of this sea route would benefit both passenger and cargo transport. "We will do everything we can guarantee commercial exchange between Russia and Venezuela," he added.
Saint Petersburg – Puerto Cabello
In April, the head of the Russian-Venezuelan Chamber of Commerce, Roman Frolenko, had announced that in "near future" a direct maritime corridor would be launched between the two countries. He indicated that the trip between Saint Petersburg and Puerto Cabello, in Venezuela, it would take about 19 days. Frolenko highlighted that the Venezuelan port has a terminal to store fertilizers, space for agricultural machinery and another terminal for grains with a capacity of 250,000 tons. "We already have a project to expand this terminal," he said.
On the other hand, last week the Russian airline Aeroflot and the Venezuelan state company Conviasa signed a memorandum of understanding that stipulates the expansion of air services between Russia, Venezuela and Cuba. Within the framework of this agreement, on June 18 Conviasa began regular flights on the Caracas – Havana – Moscow route, while, as of July 1, Aeroflot will begin regular flights to the Cuban city of Varadero.
Source: RT