The mission will consist of "conducting surveillance, gathering intelligence and maintaining a presence" off the Haitian coast.
Canadian Prime Minister Justin Trudeau announced Friday that he will send "In the next weeks" warships of the Canadian Navy to Haiti, to face the security crisis that the Caribbean nation is experiencing, local media report.
"Right now, Haiti is facing a relentless gang violence, political turmoil and corruption"Trudeau stressed at the annual meeting of the Caribbean Community (Caricom) held in the Bahamas. "Now is the time to unite to face the gravity of this situation," he added.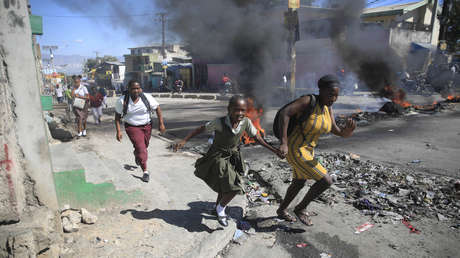 The prime minister did not specify the number of the boats that will be sent, but he announced that they will be in charge of "conduct surveillance, collect intelligence and maintain a presence" off the Haitian coast.
Meanwhile, he announced that his government will allocate an additional 12.3 million dollars for humanitarian aid and another 10 million to support the International Organization for Migration in the protection of women and children on the border between Haiti and the Dominican Republic. "The cost of human suffering in Haiti weighs heavily on me.", he expressed.
Haiti is facing a deep social and political crisis aggravated by an upsurge in violence, attributed to the gangs that have gained more power since the assassination of former president Jovenel Moïse in July 2021. In 2022 alone, there were more than 1,300 kidnappings and 2,100 murders.
Source: RT