The country faces the worst food inflation since 2020, with increases of up to 450%.
Burger King has removed tomatoes from burgers and wraps at many of its restaurants in India as prices have quadrupled, Reuters reports. The country, one of the most populous in the world, is experiencing its highest inflation since 2020.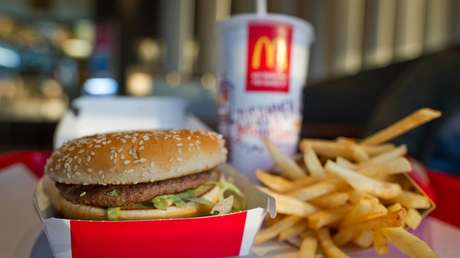 "Even tomatoes need a vacation… We can't add tomatoes to our meals," read signs at two Burger King outlets in India, according to the agency. Thus, one of the largest fast food chains joined the series of restaurants that have eliminated tomatoes from their dishes. companies like McDonald's and Subway face problems Similar.
"Why are there no tomatoes on my burger?" reads a question on the Indian Burger King's support page. For its part, the fast food chain assured that "tomatoes will be back soon." "Until then, we ask for your patience and understanding," the company requested.
Social networks are also filled with messages of discontent with the quality of the food. "Is your situation so bad that you can't even afford to put 1-2 thin slices of tomato on a burger priced at over 90-100 rupees [1 a 1,2 dolares]?" writes one of the consumers to Burger King on the social network X (formerly Twitter), attaching a screenshot of the application in which it is stated that "tomatoes are on vacation".
@Burger King is your condition sooo poor that u can't even afford putting 1-2 thin slices of tomatoes in ur burger costing more than 90-100₹??? even a sandwitch vendor puts 3-4 slices of tomotoes in his sandwitch costing 35-40₹ only!!! pic.twitter.com/rteRzMPxV3

—pallavi (@N_pallyy) August 12, 2023
Food prices increased by up to 450% due to the fact that monsoon rains they disrupted supply chains and damaged many crops. In the case of vegetables, the annual increase was 37%.


Source: RT