It is expected that indigenous groups will be expelled if they cannot prove that they were in a certain territory before 1988, in which case their space will not be recognized as a traditionally occupied area.
The Brazilian Chamber of Deputies approved this Tuesday, by 283 votes in favor and 155 against, the main text of a bill that restricts recognition of new indigenous settlementswhich represents a weakening of the rights of the native peoples of the South American country, collect local media.
Arthur Maia, a representative from the right-wing Union Brazil party, stressed that the legislation will only validate the territories that were already occupied by the native population when Brazil approved its most recent Constitution, on October 5, 1988.
According to the approved project, the indigenous communities must prove that they already lived permanently on the lands "traditionally occupied" for the date of the promulgation of the Brazilian Magna Carta. They also have to demonstrate that these areas were used for their productive activities and that they were necessary for the preservation of environmental resources and physical and cultural reproduction.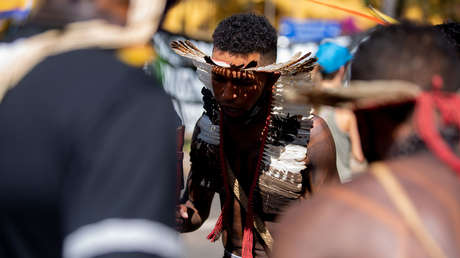 Given the difficulty of complying with such requirements, it is expected that indigenous groups be expelled if they do not prove that they were in a certain territory before 1988, in which case their lands will not be recognized as a traditionally occupied zone. Nor will indigenous people who have been forced to leave those spaces be allowed to return to them.
The text recently agreed by the Chamber of Deputies authorizes the planting of transgenic crops on lands of indigenous peoplesin addition to prohibiting the expansion of areas defined in the demarcation process.
Another aspect that has been criticized by opponents of the measure is that there is the possibility of validating individual property titles on lands belonging to indigenous communities. According to experts consulted by local media, this will allow non-indigenous people who have invaded community land to be compensated. They also reiterated that this project violates international treaties ratified by Brazil.
The bill still requires the approval of the Brazilian Senate and the signature of President Luiz Inacio Lula da Silva, whose foreseeable veto could be overridden by a majority in Congress. Previously, pro-government deputies tried to remove the project from the legislative agenda, but that request was rejected by 257 in favor and 123 against.
Source: RT