The soccer legend passed away at the age of 82 after a long fight against colon cancer.
The last goodbye to soccer legend Edson Arantes do Nascimento, better known as Pele, who passed away last Thursday at the age of 82, will take place this Monday at the Urbano Caldeira stadium in Santos (Sao Paulo, Brazil), reports Mundo Deportivo.

This morning the body of 'O Rei' was transferred from the Albert Einstein Israeli Hospital to the stadium. In this first funeral procession Security forces such as the Military Police and firefighters have participated.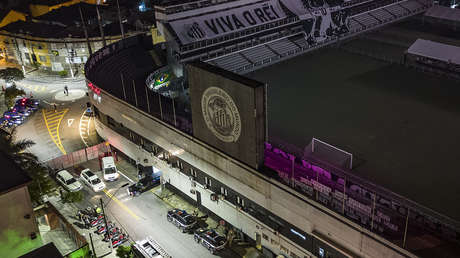 On the stadium lawn two tents have been set upone for the footballer's family and close friends and another for the authorities, including the presidents of FIFA and Conmebol, Gianni Infantino and Alejandro Dominguez, respectively.
The wake, which will be open to the public, will begin at 10:00 (local time) and it will last a whole day. The coffin will be placed in the center of the pitch, while a banner with the motto 'Viva O Rei' will be placed in the stands. Pele. 82 years'.
intimate ceremony
Once the wake is over, on Tuesday the second funeral procession through the streets of Santos to the Ecumenical Necropolis Memorial Cemetery, where Pele's remains will be entombed in an intimate ceremony.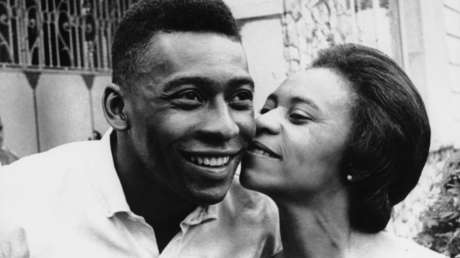 In recent months, the Brazilian soccer legend was battling a colon tumor that was detected in 2021 during routine exams. On December 21, doctors reported "progression" of his cancer, along with kidney and heart dysfunction.
The one who was also Brazil's Minister of Sports wore interned since last November 29th to undergo a re-evaluation of a chemotherapy treatment. His death provoked the heartfelt reaction of institutions and sports figures from all over the planet.
Pele was born on October 23, 1940 in Minas Gerais and made his debut as a professional soccer player in 1956 in Santos, where he played until 1974. The other club he played for was Cosmos, from the USA, between 1975 and 1980. With the Brazilian team was world champion three times.
Source: RT