Although the number of uniformed officers was not disclosed, it was known that the custodians may be reserve soldiers and volunteers.
The authorities of the Federal District, in Brazil, met to agree on a plan for schools that includes the deployment of uniformed personnel to reinforce security in educational institutions, after the recently registered attacks.
The meeting was attended by the secretaries of Public Security of the Federal District, Sandro Avelar, and of Education, Helvia Paranagua, reports Jornal de Brasilia.
This work day was carried out after several attacks occurred in schools in Brazil, including the stabbing to death of a 71-year-old teacher, by one of her eighth grade students, on March 27 at the State School Thomazia Montoro, in Sao Paulo.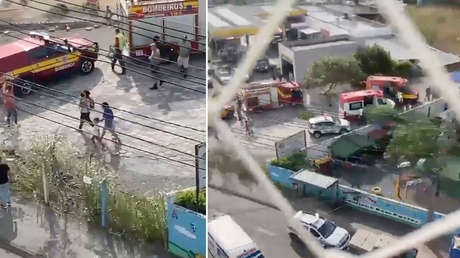 What will they do?
The authorities agreed to temporarily hire uniformed officers with a view to increasing security and combating the growing violence in the classrooms of preschool, basic, secondary and university education centers.
"We are authorized to seek the temporary hiring of police officers and we are going to do itAvelar said.
The number of officials was not revealed for security reasons, but so far it is known that reserve soldiers and volunteers will be assigned with the support of the Fire Department and the State Department of Transit (Detran). It is expected that they serve 1,624 educational centers, as reported by the Brasilia Agency.
In addition, there will be monitoring of the 'deep web', a portion of the Internet hidden from search engines, which is used to share illegal content. Similarly, it check social media profiles that they share content on violence in schools and universities.
Avelar asked parents to be aware of the material their children bring to school and offered the community anonymous reporting channels for events that could be considered threatening.
According to the Secretary of Public Security, 60 schools in the municipal network will receive greater attention from the security forces.
Source: RT