The high representative of the European Union for Foreign Affairs and Security Policy assured that he hopes that the decision will be agreed upon in the coming months.
At a meeting of EU Defense Ministers held in Toledo (Spain), the High Representative of the European Union for Foreign Affairs and Security Policy, Josep Borrell, suggested this Wednesday creating a military assistance fund for Ukraine for the period 2024-2027, through which they would be assigned to Kiev about 5.5 billion dollars annually.
"This fund, which would be integrated into the European Peace Support Fund, should be a key element in our long-term contribution to Ukraine's securityas European leaders agreed in June," said Borrell.
The diplomat also pointed out that the proposed amount represents the ceiling and not the spending objective, while expressing hope in reaching an agreement on this issue. before the end of the year.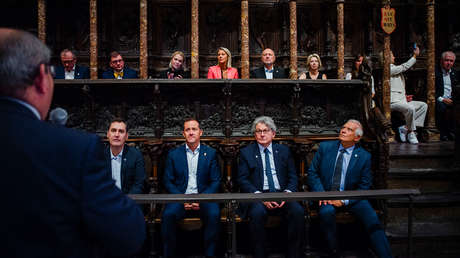 The meeting also discussed the EU Military Assistance Mission and the training of Ukrainian military personnel, according to Borrell, who proposed increasing the number of Ukrainian soldiers trained to 40,000 in the coming months. Likewise, he assured that this program, which has already trained 25,000 people, could contribute to the training of pilots in the operation of F-16 fighters.
Regarding the supply of weapons to Ukraine, the meeting discussed the purchase of 155 mm caliber ammunition, for which three contracts have already been signed, as well as the possibility of increasing weapons production capacity in Europe. Borrell also announced that, in the first delivery of existing ammunition to supply to Ukraine at the end of May, a quantity was reached valued at more than 1.2 billion dollarswhich corresponds to about 224,000 cartridges and 2,300 missiles.
Source: RT