"What I think we all need to do now is go further," said the former UK prime minister.
Former British Prime Minister Boris Johnson declared on Tuesday that the West, including the US and the UK, must continue to supply tanks or long-range artillery Ukraine to expel Russia.
Johnson stated that It's not time to delay support to Ukraine, on the contrary, he assures that it is time to double efforts and that kyiv must be supported strategically, by sending the weapons it needs to "expel Putin from all the territory" of Ukraine.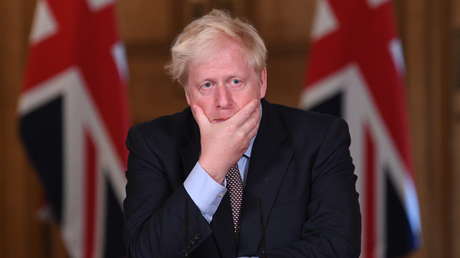 "What I think we all need to do now is go further and save time, save money, save lives and give ukrainians what they need"Johnson told Fox News, adding that this should be done."as fast as possible".
In this regard, he praised the US support for Ukraine, calling it "amazing"and noting that what Joe Biden did in difficult times was step up by sending kyiv what he needed.
Also, largely ruled out fears that the war would become a global nuclear conflictalleging that this is what Putin wants the West to think and assuring that Russia would fall into a "cryogenic crisis" from which it could not emerge for decades.
Source: RT