The Chilean president regretted the suspension of the Pacific Alliance summit, which was to be held on November 25 in the Mexican capital.
The president of Chile, Gabriel Boric, arrived on Tuesday night in Mexico City (CDMX) as part of a three-day official and work visit, on his first trip to this Latin American country since he took office on last march.
Upon his arrival, Boric regretted the official suspension of the meeting of heads of state of the Pacific Alliance, a decision announced by the Mexican president, Andres Manuel Lopez Obrador, in the irretrievable absence of the Peruvian president, Pedro Castillo, whom the Congress of your country denied you authorization to travel abroad. The top It was scheduled for November 25 in the CDMX.
"The Pacific is today the center of the world. And what we have with Ecuador, Colombia, Mexico and Peru is something tremendously important that we can't wasteso I am interested in strengthening this space for Latin American integration," Boric stressed upon his arrival, quoted by BioBio.
The Chilean president's agenda for this Wednesday includes a meeting with Mexican businessmen, as well as a meeting with his Mexican counterpart, Lopez Obrador, who will receive him at the National Palace, as indicated in a statement from the Chilean Presidency.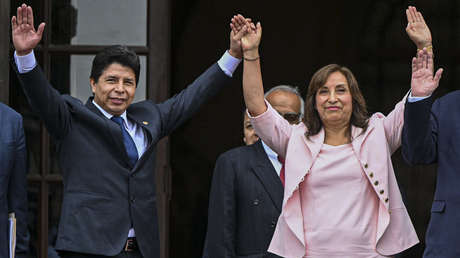 For Thursday, Boric is scheduled to visit the Maestra Gabriela Mistral Elementary School, in Coyoacan, which is part of the Chile Schools Program, as well as attend a solemn session in the mexican senate, where he will hold a meeting with his president, Ricardo Monreal. Likewise, he will meet with the head of the capital's government, Claudia Sheibaum.
Bilateral meetings instead of the summit
Despite the absence of Castillo, who was unable to travel because he did not receive authorization from Congress, other leaders of the region will hold face-to-face meetings, such as the leaders of Colombia and Ecuador, Gustavo Petro and Guillermo Lasso.
Regarding the possibility of holding the Pacific Alliance summit, Lopez Obrador indicated that this event could be held in Peru, in December, to which Castillo has already given his approval.
The Pacific Alliance is a regional integration initiative formed in 2011 by Chile, Colombia, Mexico and Peru. Since 2019, Ecuador has participated in the organization as an associated State, while Costa Rica requested its registration in July 2022.
Source: RT