The president plans to travel to the United States to receive the APEC presidential election.
The president of Peru, Dina Boluarte, will travel to the US next November to receive the presidency of the Asia-Pacific Economic Cooperation Forum (APEC), in what will be her first trip as head of state.
In this way, the law, recently approved by Congress, that modifies the legal regulations to allow the president to "develop the order and remote office management of the Presidency of the Republic".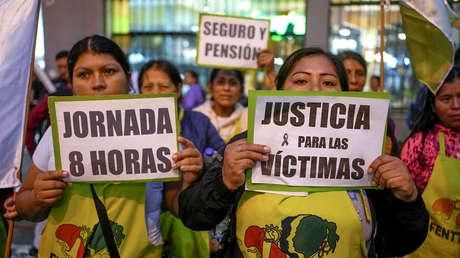 Since the president does not have vice presidents, the cabinet asked to reform the Organic Law of the Executive Branch so that Boluarte rules from abroad, "using digital technologies appropriate for that purpose".
While his trip lasts, the head of the Council of Ministers, Alberto Otarola, "in his capacity as authorized government spokesman," will maintain "permanent communication" with Boluarte "through digital technologies."
Otarola was the one who recently confirmed that the president will be in San Francisco, USA, to pick up the order from APEC, which will have the leadership of Peru in 2024 for the third time in its history.
"If she leaves, she loses her status as president"
At the end of last month, before Parliament gave the green light to the bill, the former ambassador of Peru to the US and the Organization of American States (OAS), Harold Forsyth, warned about this initiative.
Interviewed by the local media outlet Nativa, he described as "tremendously unconstitutional" to try to change the Constitution by means of a law. "We have already entered what would be no man's land"held.
"If the president leaves Peruvian territory or Peruvian airspace, she ceases to be constitutional president (…) even though Congress now says that this is perfect," warned Forsyth.
Source: RT