The far-right ex-president assured that he will continue in politics in the absence of right-wing leaders in the country.
Former President Jair Bolsonaro, 67, stated from the US that he plans to return to Brazil in the coming weeks and oppose the government of Luiz Inacio Lula da Silva.
In a interview In the 'podcast' of American conservative political commentator and writer Charlie Kirk, Bolsonaro said that there is a "very great will on the part of many Brazilians" for him to return "as fast as possible".
"I intend to return in the coming weeks and make a responsible opposition against the current government," he said.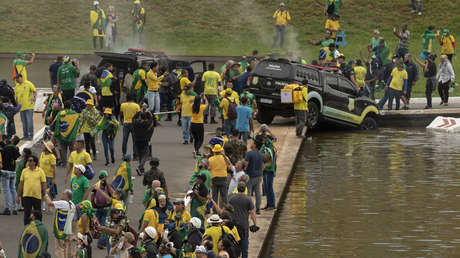 The former president confirmed that his intention to travel to the US, where he has been since December, was to get away from the current Executive. "He knew it would be pretty troublesome and he didn't want to be accused of collaborating with a disastrous way to start that government," he said.
He also stressed that he intends to continue doing politics because there is an "absence of right-wing leaders" in Brazil, and so that the country "does not plunge once and for all into socialism or communism."
Bolsonaro, who lost his immunity on January 1, faces 16 investigations in the Superior Electoral Court (TSE) and at least four others in the Federal Supreme Court (STF) in Brazil.
Among the new investigations, one of the STF is added to investigate him for his alleged involvement in the acts of January 8, when radical Bolsonarists attacked the headquarters of the three powers in Brasilia. For her part, Lula directly accused Bolsonaro of participating "actively" in those riots.
If you liked it, share it with your friends!


Source: RT