The former president of Brazil has been in the North American country since December 30.
Jair Bolsonaro, who was president of Brazil between January 1, 2019 and January 1, 2023, applied for a six-month tourist visa in the US, where he has been for several weeks, reported exclusively on Monday. Financial Times.

The US authorities received the request on Friday of last week, according to Felipe Alexandre, the former president's immigration lawyer, who advised him not to leave the North American country while the visa is being processed, something that could take several months.
"I think Florida will be your temporary home far from home," said Alexandre, founder of AG Immigration. "Right now, with his situation, I think he needs a bit of stability," he added, detailing that the politician could eventually apply for a more permanent US visa.
According to AP, it is believed (although it has not been confirmed) that Bolsonaro entered the North American country with an A-1 visa, reserved for acting heads of state. If so, he would have 30 days from the end of his presidential term to leave the US or adjust his status with the Department of Homeland Security.
Bolsonaro left Brazil for Orlando (Florida) on December 30, two days before the inauguration of Luiz Inacio Lula da Silva, winner of the Amazonian country's presidential elections. In this way he avoided the inauguration ceremony, in which by tradition he had to impose the presidential sash on his successor, whose victory he has not yet recognized.
Assault in Brasilia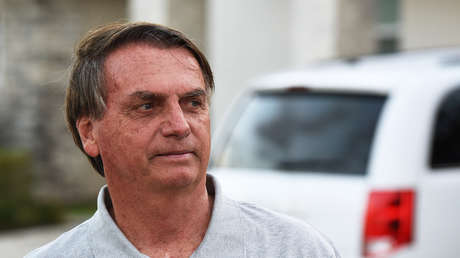 On January 8, supporters of the far-right leader invaded Congress, the Supreme Court and the Presidential Palace in the capital, Brasilia. In addition, protesters clashed with the Police, which ended with more than 1,200 detainees.
After a few hours the manager he claimedin his official Twitter account, that peaceful demonstrations, within the law, are part of democracy, but he condemned the "depredations and invasions of public buildings" occurred moments before.
According to the press, Bolsonaro and his wife, Michele, settled in the house of former Brazilian mixed martial arts fighter Jose Aldo da Silva, located in Kissimmee, although the wife returned to Brasilia alone last Thursday night.
A day later, Senator Flavio Bolsonaro explained to journalists that his father had started the process to extend the visa. "There is no forecast [de vuelta]he [Bolsonaro] will know. It could be tomorrow, six months from now, or never. I don't know," she stated.
A total of 41 US Democratic Party congressmen signed a letter urging the Biden Administration to revoke Bolsonaro's visa, arguing that he or any other politician should not be allowed to take refuge in the US to escape justice for any reason. crime committed during his tenure.
In this sense, the lawyer Alexandre affirmed that there is no evidence that the former president has committed any crime related to the riots in Brasilia. "If you are going to kick someone out of the country, you have to have a legal justification for doing it," the lawyer said.


Source: RT