The US will provide Ukraine with equipment that converts free-fall bombs into guided projectiles. These are the Jdam-ER devices, which increase the range of weapons to a distance greater than 72 kilometers.
The US plans to supply Ukraine with special kits to convert free-fall bombs into GPS-guided projectiles, Bloomberg reported on Tuesday, citing two sources familiar with the details of the delivery.
According to the outlet, these are Jdam-ER devices, the modern version of the Joint Direct Attack Munition (JDAM) kits manufactured by Boeing Co., and increase the range of non-aircraft bombs. guided up to more than 72 kilometers. The device can be attached to bombs weighing 907 kilograms.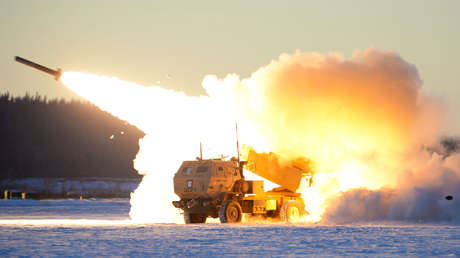 From the US Department of Defense they only indicated that they will supply Ukraine with "precision aerial munitions", without providing details in this regard. For her part, Pentagon spokeswoman Kelly Flynn stressed that Washington will not detail which munitions will be part of the military aid package.
The kits in question are used in the US Air Force and Navy. They have been sold to more than 26 countries, Bloomberg notes.
Washington announced on Monday the allocation of a military aid package to kyiv worth 460 million dollars, the US Department of Defense reported.
The package, intended to "meet Ukraine's critical security and defense needs," includes more ammunition for the HIMARS multiple rocket launchers and US howitzers, as well as more Javelin systems, anti-armor systems and air surveillance radars.
Source: RT