The agency writes that the fighters have "inferior radars and shorter-range missiles than more modern Russian jets and air defenses."
US F-16 fighters are vulnerable to the latest Russian military equipment and will not significantly change the balance of power in the region, nor will they give Ukraine an advantage over Russia, Bloomberg reported this Sunday, which collects the opinion of people who flew these planes in combat.
The agency writes that while the F-16s are "a significant upgrade from the Soviet-era planes Ukrainian pilots have been flying up to now," they will still have "inferior radars and shorter-range missiles than more modern jets and Russian air defenses".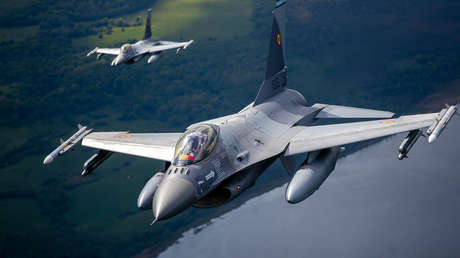 "It will be as if […] They'll go from driving a Lada to a Honda Accord", explains Brynn Tannehill, a former pilot who designed simulators for F-16s. In any case, in the context of her confrontation with Russian systems, she points out that "you cannot overcome the laws of physics."
For his part, John Venable, a former F-16 pilot in the US Air Force, argues that if these fighters were to fly over Russian lines to shoot down artillery, air defenses or jets, they would probably be picked up by Russian radar a lot. before getting close enough to shoot.
"It is possible that Ukrainians have to curb their stated expectations about how the F-16s will allow them to assert their air superiority, shoot down cruise missiles and the last of enemy aircraft, destroy troops and artillery on the battlefield, and even sink the Black Sea Fleet," Bloomberg notes.
Last week, US President Joe Biden told the G7 leaders that he will support the training of Ukrainian pilots in handling US-made F-16 fighters, thus opening up the possibility of their future. supply to Kiev.
Source: RT