The lack of investment in copper mining and the increase in consumption could cause a great shortage of this metal, crucial for society.
The price of copper is falling rapidly, having already lost almost a third of its value since March 2022. However, in a couple of years it may there is a huge deficit of this metal, warns Bloomberg citing the largest mining companies and metal traders, as well as experts in raw materials who have been warning for months, and even years, of a possible copper crisis.
Copper It is present in many electronic equipment and machinery of our daily life., from computer chips to vehicles. For example, there is about 30 kilograms in an average car, and electric vehicles use twice as much of this metal as gasoline ones. Copper is essential for electronics and is also crucial for green energy projects such as wind and solar farms.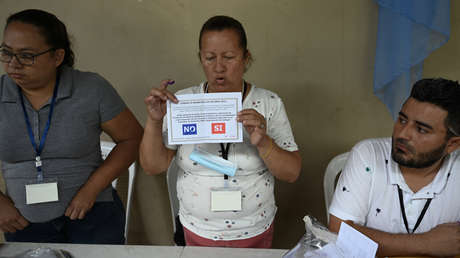 The increase in demand…
The demand for this metal may increase more than fifty % from 2022 to 2040, Bloomberg forecasts. Meanwhile, mining supply growth will peak around 2024, with new projects running low and existing sources depleted. Later, in the 2030s, a deficit will emerge. Bloomberg predicts that by 2040 the gap between supply and demand could reach 14 million tonswhich would have to be covered by recycling the metal.
Other forecasts are also pessimistic. According to the S&P report, the copper market in 2035 could register a deficit of up to 1.5 million tonsaccording to the most optimistic perspectives, or even 9.9 million tonsaccording to the most discouraging.
The growing demand for copper will continue at a accelerated to 2035 and then it will slow as industries begin to meet their 2050 net carbon emissions targets, said Mohsen Bonakdarpour, chief executive of economics consultancy S&P Global Market Intelligence.
"[El precio del cobre] it's going to go to extremes," says Mike Jones, CEO of Los Andes Copper, a mining exploration and development company. This Wednesday the price was set at $7,690 per ton and by 2025 it can reach 15,000 per ton.
These very bullish forecasts are based on the assumption that governments will continue to push the green agenda. However, if the political landscape changes, so can the level of copper consumption.
Demand from China, the world's largest metal consumer, could also decline if its real estate sector shrinks sharply. Prices may also fall if more recycled metal enters the market. However, Bloomberg believes that even a recession will not only delay for demand, but its decline for the 2040 forecast.
…and decreased supply
Currently copper production faces difficult challenges. The current low price of this metal is "insufficient to support new investmentso the supply shortfall is expected to worsen in the future.", the mining company Freeport-McMoRan stated in its quarterly financial report. At the same time, ore quality is deteriorating in Chile, the largest supplier of copper. New deposits are increasingly difficult to find and exploit, and massive inflation is driving up the cost of production.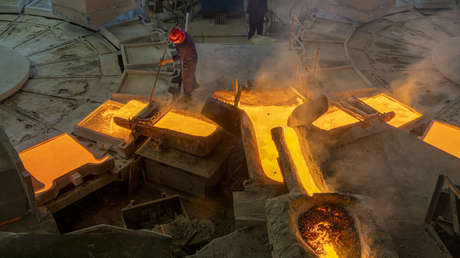 Also, copper mining is not environmentally friendly. Today, when everyone – from local communities to managers of global supply chains – pays more attention to environmental and social issues, getting new projects approved it's getting harder.
For example, in February 2022 the Government of the Canadian province of British Columbia declared that if a proposal is submitted to exploit a copper or gold mine, it will not receive an environmental assessment certificate, citing possible risks to water quality and fishes.
In November 2020, another copper mining project in Alaska, which would have been one of the largest gold and copper mines in the world, was rejected because US regulators deemed it "contrary to the public interest" due to environmental risks in the pristine tundra of Alaska.
But there is one more problem. Companies that produce copper face pressure to keep their balance sheets strong and reward investors rather than focus on expanding their businesses. According to Jefferies Group analysts quoted by Bloomberg, "the incentive to use cash flows for return on capital rather than investing in new mines is a key factor that leads to shortage of raw material".
However, even if growers suddenly start to grow, they will still need at least 10 years to develop a new mine and start it up. This long lead time means that the amount of copper supply is pretty much set for the next decade and the decisions we are able to make now will determine the market 10 years from now.
Source: RT