According to the outlet, the tech company turned toward chipmaking last year and received $30 billion in state funding.
The Chinese company Huawei Technologies Co. is building a secret network of plants of semiconductor production to face restrictions on chip exports in the United States and continue developing this technology in the Asian giant, Bloomberg reported on Wednesday.
According to the American media, the technology company turned towards chip manufacturing last year and received 30,000 million dollars of state financing. An anonymous source from the Semiconductor Industry Association (SIA) reported to Bloomberg that Huawei had acquired at least two plants in operation and had driven the construction of at least three others.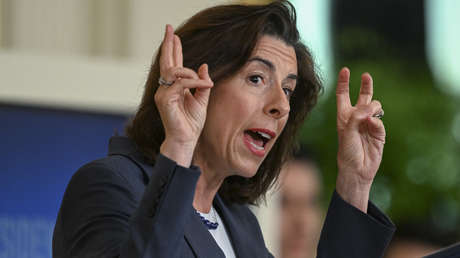 The US Department of Commerce included Huawei in its call 'blacklist' of entities in 2019, which prevented the Chinese telecommunications company from purchasing parts and components from US companies and interacting with them without US government approval. However, as stated by the SIA, such limitations can be bypassed by subsidiaries and 'third party' entitiesa method that Huawei uses regularly.
The US Commerce Department's Office of Industry and Security assured Bloomberg that it was monitoring the situation and had added dozens of companies to the list of prohibited entities connected to the tech giant. "It is not surprising that they have requested significant state aid to try to develop indigenous technologies," said a representative of the agency, adding that the Office will not hesitate to take the necessary measures to protect the national security of the country.
Source: RT