So far, government loans amount to 259 billion Swiss francs (281.492 billion dollars).
The Swiss government's decision to bail out the investment bank Credit Suisse will represent a huge financial burden for its 8.7 million inhabitants, says Bloomberg.
To allow Credit Suisse to be acquired by the financial institution UBS, the Swiss authorities agreed to absorb 9,000 million Swiss francs (9,781 million dollars) of the losses, in addition to providing public liquidity support of 100 million Swiss francs (108,684 million dollars). dollars) from the Swiss National Bank (SNB, for its acronym in German).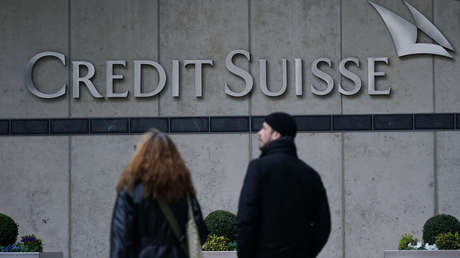 According to Bloomberg, this operation will cost each citizen approximately 12,500 francs ($13,586). In addition, he pointed out that an additional 100 billion francs guarantee from the SNB was specified in the bailout deal, which is not backed by the government.
So far, government loans, including the 50 billion francs ($54.342 million) Credit Suisse secured from the Swiss central bank last week, amount to 259 billion francs ($281.492 million).
The largest bailout in Swiss history
According to Reuters, this figure is equivalent to almost 33% of the gross domestic product (GDP) of Switzerland. On the other hand, this amount was estimated to be three times the bailout of 60 billion francs (65.21 billion current dollars) of UBS in 2008, making it the largest corporate bailout deal in Swiss history.
"The government will have to tell the voters why they are putting citizens' money, taxpayers' money at risk to bail out a bank that predominantly served the ultra-rich," stressed a former CEO of an international bank. , quoted by Reuters on condition of anonymity.
This Monday, around 200 people gathered in front of the Credit Suisse headquarters in Zurich to demonstrate against the recent bailout by the Swiss authorities. "We are fed up with the idea that if you are big enough, you get everything," said Christoph Rechsteiner, a partner at MME tax consultancy, adding that Swiss law can be changed "in a weekend".
Last week Credit Suisse, the second largest bank in Switzerland, suffered significant losses as a result of the banking crisis affecting the US and after its main shareholder, Saudi National Bank, announced that it would not inject more money into the entity
Source: RT