The phone calls have focused on the possibility of the businessman investing in the US banking sector, according to the sources.
US investor Warren Buffett, owner of the holding company Berkshire Hathaway, has held talks with senior Biden Administration officials about the US banking crisis, Bloomberg reported on Saturday, citing people familiar with the matter.
The sources, who prefer not to be named, indicated that multiple dialogues between Biden's team and Buffett occurred in the last week.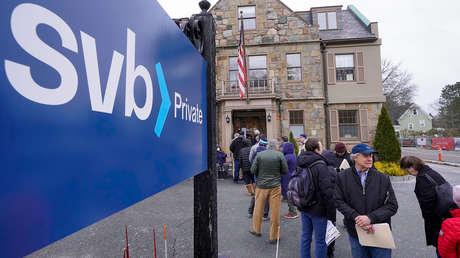 Thus, they detail that the telephone calls have focused on the possibility that Buffett invest somehow in the American banking sector, but the billionaire has also given advice and guidance of a more general nature about the current turmoil.
"Buffett has a long history of interventions to help banks in crisisleveraging his cult investor status and financial power to restore confidence in troubled companies," the agency writes, noting that in 2011 the billionaire invested in Bank of America Corp. after its shares plummeted and in 2008 " released a $5 billion lifeline" to Goldman Sachs Group Inc.
On March 10, Silicon Valley Bankthe country's 16th largest bank, collapsed after depositors withdrew their money earlier that week, as concerns spread over the bank's crisis.
Two days later, regulators closed the SignatureBank due to systemic risks and in order to avoid contagion in the sector.
The facts caused stock crashes from other banks and technology companies in international markets.
Source: RT