The head of US diplomacy planned to visit the Asian giant, but canceled his trip following the incident with a Chinese hot air balloon in February.
Against the backdrop of ongoing friction, US State Department Secretary Antony Blinken plans to pay a visit to China in the coming weeks to meet with the Asian giant's political leadership, including President Xi Jinping. This was reported by the Bloomberg agency on Tuesday, citing anonymous sources familiar with the matter.
The media informants indicated that the date for Blinken's trip, who canceled his scheduled visit to China in the wake of the Chinese hot-air balloon incident in February, is still "uncertain". For his part, a State Department spokesman told the agency that they have no announcements in this regard and maintained that the head of US diplomacy will go to Beijing when conditions allow.
If formalized, the visit would be part of President Joe Biden's attempts to restore normality in relations with China that continue to be hampered by military incidents, economic restrictions and accusations from both Washington and Beijing that each other's actions undermine global stability.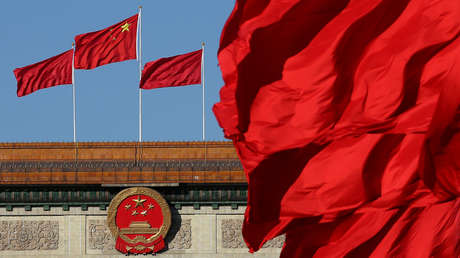 The last episode that aggravates the situation occurred last weekend between two ships from China and the US in the Taiwan Strait. Thus, the Chinese guided missile destroyer Luyang III DDG 132 approached the American destroyer USS Chung-Hoon to less than 140 meters.
Although from Washington they maintained that the Chinese ship carried out maneuvers "unsafe" and that it nearly caused a collision, Beijing claimed that its craft's performance was "completely reasonablelegal, professional and safe".
This Monday the spokesman for the White House National Security Council (NSC), John Kirby, warned of Beijing's "growing aggressiveness" after the incident between the ships and the interception of a US reconnaissance plane by a Chinese fighter that occurred at the end of May. "It won't be long before someone gets hurt," Kirby stated.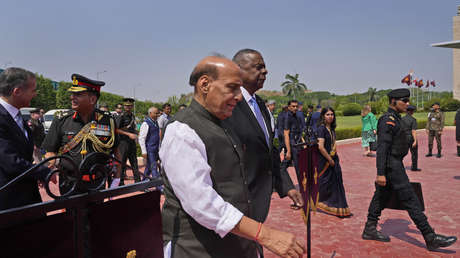 dialogue not suspended
However, the NSC spokesman highlighted the progress of both countries when it comes to keeping communication channels open. Despite Beijing's refusal to arrange a meeting between the Pentagon chief and his defense minister during a security conference in Singapore, communication channels have resumed in other areas.
Thus, on Monday the Undersecretary of State for East Asian and Pacific Affairs, Daniel Kritenbrink, held a meeting "candid and productive" with Chinese officials in Beijing. This trip came weeks after US National Security Adviser Jake Sullivan held a two-day meeting in Vienna, Austria with his Chinese counterpart Wang Yi. Among other efforts of this kind, figure secret trip made last month by CIA chiefWilliam Burns.
Source: RT