Washington's main focus at this point would be on maintaining support for Ukrainian troops in the Donbass.
Ukraine's attempt to retake Russia's Crimean peninsula would be a "red line" for Moscow, which could lead to a broader response from it, US Secretary of State Antony Blinken said on Wednesday during a virtual meeting with a group of experts, reports the Politico newspaper.
Blinken's comments, that "they will surely frustrate kyiv", came after one of the experts asked if Washington is willing to help Ukraine reach its long term goal to recover the peninsula.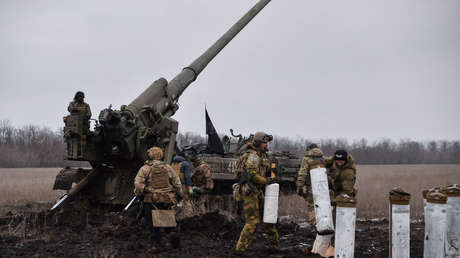 According to four people familiar with the matter, the head of US diplomacy conveyed that his government "is not actively encouraging" to retake the peninsula, and that "the decision is only kyiv's". The main focus of the US is to help the Ukrainian troops to advance in Donbass, indicates the newspaper.
'Not a smart move'
This evaluation is in line with the comments of pentagon officials in recent weeks, who have spoken about the harsh fighting taking place in Donbass and in the south of the country, and who have questioned kyiv's ability to take Crimea in the near future.
Blinken, according to two of the sources, implied that Washington believes that "not a smart move right now," but stressed that the senior official did not say those words explicitly.
While two other sources indicated that what Blinken meant was that the "decision to take Crimea by force is solely from the Ukrainians, and not from the US"; For this reason, they believe that the Secretary of State is open to a potential Ukrainian play for the peninsula.
Source: RT