According to the US Secretary of State, the improvement in relations between his country and China "is not the product of a single visit."
The US Secretary of State, Antony Blinken, said Monday in an interview with NBC News that his trip to Beijing marked an "important start" in stabilizing ties between the US and China and that the countries should leave behind the incident with an alleged spy balloon that postponed his visit earlier in the year.
"That chapter must be closed"Blinken said, adding that the improvement in relations between the two nations "is not the product of a single visit, not even as intense and, in a way, productive as this one."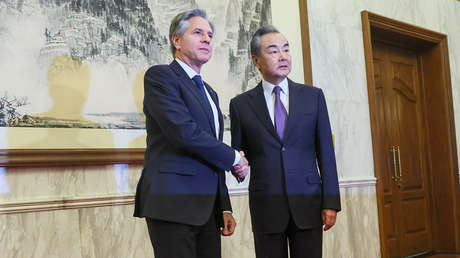 "But it's a good and I think an important start," he said.
The senior diplomat pointed out that the Biden government, which ordered the demolition of the balloon, took the necessary measures at the time to protect the country's interests and made its concern clear to Beijing. "We said what we had to say and we made clear what we had to make clear in terms of this not happening again, and as long as it doesn't happen, that chapter should be closed," Blinken said.
Likewise, the head of US diplomacy stated: "ultimately, there is no substitute for the two leaders to speak directly to each other."
Blinken planned to visit China in February, but postponed his trip following the incident involving the flight of an alleged Chinese spy balloon over US airspace. However, the Asian country insisted that it was a civil aircraft "used for scientific investigations, such as meteorology".
Source: RT