Before this loss, the capital of the CEOs of the crypto exchanges had been increasing due to the recovery of the price of bitcoin and other digital assets.
The CEOs of crypto asset exchanges Binance and Coinbase lost more than $1.7 billion in the wake of the demands filed against him by the american regulator for violating securities legislation, collects Bloomberg.
Specifically, the fortune of Changpeng Zhao, the CEO of Binance, considered the largest crypto exchange in the world, decreased by 1.4 billion dollars in the last two days until reaching the 26,000 millionwhich places the businessman at 54th place in the agency's billionaires index.
For his part, the head of Coinbase, Brian Armstrong, lost 361 million dollars, so his assets dropped to 2,200 million, the media reports. With this fortune, Armstrong does not manage to be part of the 'ranking' of the US agency that includes the 500 richest people in the world. In a similar index from Forbes magazine, the CEO of Coinbase ranks 1,382nd globally.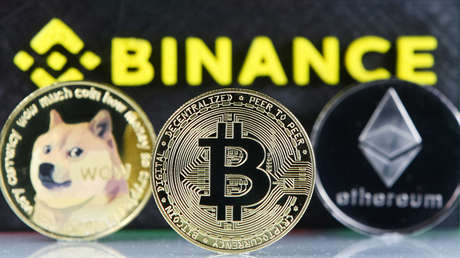 Before these losses, the capitals of Zhao and Armstrong they were increasing before the recovery of the price of bitcoin and other digital assets. Thus, the joint fortune of the heads of Binance and Coinbase had grown 15.4 billion so far this year until last Friday.
In its Monday appeal against Binance, the US Securities and Exchange Commission (SEC) considered, among other details, that the platform and Zhao, also known as CZ, evaded their own controls to secretly allow high-value US clients to continue trading on the Binance.com platform, despite their own claims that US users were restricted to transact on this crypto exchange.
A day later, the SEC filed a lawsuit against Coinbase, alleging that the platform circumvented regulatory rules by allowing its clients to trade tokens that were, in reality, unregistered securities. According to the institution, at least since 2019, Coinbase has earned billions of dollars "illegally facilitating the trading of crypto asset securities", as it offered "the traditional services of a stock exchange, a broker and a clearing agency without having registered any of those functions before the Commission, as required by law".
From Bloomberg they point out that the claims discourage "the optimism that had settled back into digital asset markets after the miserable 'crypto winter' of 2022."
Source: RT