The Microsoft co-founder explained that the Samsung president himself gave him the phone during a meeting in South Korea.
American tycoon Bill Gates has revealed that his everyday phone is a Samsung Galaxy Z Fold 4, he said during an 'Ask Me Anything' session last week on the Reddit social network. .

"I have a Samsung Fold 4 that JY gave me [Jae Yong] Lee, the president of Samsung, when I saw him in South Korea to update my Fold 3," he replied when a user asked him what "smartphone" he uses on a daily basis.
Does not use tablets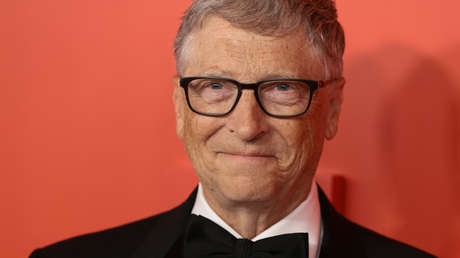 He also indicated that he also uses a Windows laptop, where he uses Outlook, Microsoft's web-based email service, a lot, detailing that he does not use tablets due to the size of the screen.
"My PC desktop is the windows surface studiowhich is great," continued the co-founder of tech giant Microsoft. "I also love the whiteboard [interactiva] Surface Hub and we have many in the office," he added.
Finally, he stated that he is involved in various research plans and products of the company based in Redmond (Washington).
"I really enjoy working with Satya [Nadella, director ejecutivo de Microsoft] and their teams. I'm not up to date on their 'hardware' roadmap," she noted in response to other questions.
Source: RT