His comments were made shortly after the Peruvian Congress approved a bill authorizing a new entry into the country of US troops with weapons of war.
US President Joe Biden praised the Government of Peru for "guaranteeing a democratic transfer of power to the Administration of [Dina] Boluarte", which occurred last December after the dismissal of Pedro Castillo, who is currently incarcerated.
According to a statement from the Peruvian Foreign Ministry, published this Saturday, these statements were made during a ceremony held at the White House, in which the Peruvian ambassador in Washington, Gustavo Meza-Cuadra, presented his credentials to the president.
Today, Ambassador Gustavo Meza-Cuadra presented to President Joseph R. Biden his Credentials as Ambassador of Peru to the United States of America, an opportunity in which they reaffirmed the will of the two countries to strengthen their bilateral relations. pic.twitter.com/qlr9axcc4N

— Embassy of Peru – US (@PeruInTheUSA) June 30, 2023
Along these lines, Biden gave the Peruvian diplomat a formal communication in which he recognized that Lima "presents itself as a force for economic prosperity and leadership in the Andes" and expressed his desire to work with the Peruvian government to strengthen democratic quality. from the Andean country.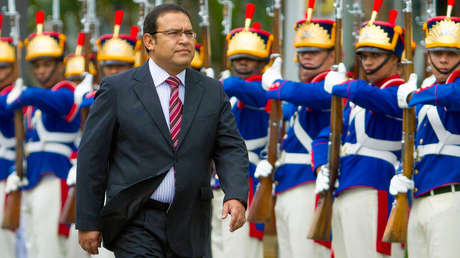 "For his part, Ambassador Meza-Cuadra expressed the gratitude of the Peruvian government for the support of the United States, renewing Peru's willingness to work together on social, economic, and commercial development between the two countries," the statement added.
close ties
The comments of the tenant of the White House come shortly after the Peruvian Congress approved a controversial bill that authorizes a new entry into the country of US troops with weapons of war.
This is a bilateral exchange of operations in the jungle with the Operational Units of the General Command of Operations of the Amazon, which takes place in the city of Iquitos from June 24 to July 9.
Previously, at the end of May, the Boluarte government authorized the entry of US troops to "carry out training cooperation activities with the Armed Forces" as part of an effective agreement between June 1 and December 31.


Source: RT