The spokesman for the National Security Council, John Kirby, assured that the leaders will meet in the North American country this fall.
The President of the United States, Joe Biden, has invited the Prime Minister of Israel, Benjamin Netanyahu, to visit the North American country soon, as announced this Monday through a statement by the office of the head of the Government of the Hebrew country.

"President Biden invited Prime Minister Netanyahu to meet soon in the United States," the text reads. "He prime minister accepted the invitation and it was agreed that the Israeli and American teams will coordinate the details of the meeting," the note added.
The statement states that both leaders held a meeting on Monday night "long and warm conversation" focused on issues such as strengthening the strong bond between the two nations, the need to thwart "threats" from Iran and its proxies, as well as the effort to reduce and stabilize the situation in the Judea and Samaria Area.
Netanyahu also briefed Biden on the latest developments in the controversial judicial reform bill that the Knesset – Israel's unicameral Parliament – will pass next week and on his intention to win broad public support over the rest of the House. same during the summer holidays.
"Iron and unwavering commitment"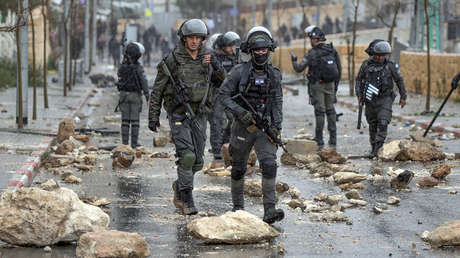 In parallel, the White House issued a statement stating that Biden expressed to Netanyahu his "iron and unwavering commitment to Israel's security", while condemning the recent "terrorist acts" against Israeli citizens.
The text ensures that both countries reaffirm their close coordination to counter Iran, including through regular joint military exercises, and stresses that their alliance remains a cornerstone to prevent Tehran from acquiring a nuclear weapon.
On the other hand, Biden stressed the need to take steps to maintain the viability of a two-state solution and improve the security situation in the West Bank, while expressing his worry by the continuum increase in nodsin connection with which he called on all parties to refrain from further unilateral action.
John Kirby, a spokesman for the US National Security Council, stated that Biden and Netanyahu had been trying to schedule the call for "a few weeks" and specified that their meeting in the US will take place in the fall of this year.
Relations between the US and Israel have remained tense in recent months, after Biden criticized the judicial reform that Netanyahu carried out despite protests in the Hebrew country. However, the US president came to face criticism for not having invited Netanyahu to the White House since he resumed the Headship of Government on December 29.
Source: RT