Lawmaker James Comer noted that "it is unclear what services were provided to obtain this exorbitant amount of money."
US President Joe Biden has denied that his family has received more than $1 million in payments from a Chinese energy company, although financial records reviewed in an investigation into influence peddling and alleged business plots by the president show otherwise, reports Fox News.
When a journalist asked the president about his "family business," Biden returned the question: "Family business?"
"What they have said is that a business associate of Hunter Biden sent more than a million dollars to three of his family members. Any reaction to that report?" the reporter added. "Is not true"Replied the head of state.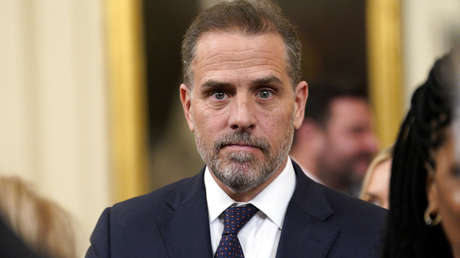 On Thursday, the Accountability Committee of the US House of Representatives published a document, which maintains that members of the current US president's family received in 2017 more than a million dollars that came from a Chinese energy company.
In particular, the report indicates that from 2015 to 2017 Hunter Biden (son of the president), James Biden (brother), Hallie Biden (daughter-in-law) and one more member of the family, whose identity is unknown, received more than 1.3 million dollars in payments from accounts linked to Rob Walker, a business partner of Hunter Biden.
Commenting on those findings, the Committee's Republican head, James Comer, commented that "it is not clear what services were provided to get this exorbitant amount of money."
"The Accountability Committee is concerned about the implications for national securityderived from the fact that President Biden's family receives millions of dollars from foreign citizens," Comer stressed, adding that they will continue to investigating the monetary flows that could compromise the agent.
Source: RT