"It will be an additional control target to verify that the data we receive from China is accurate," an expert said.
Belgium will analyze the wastewater of planes from China in search of new variants of covid-19 in the midst of a new outbreak suffered by the Asian giant, announced Monday the Belgian Minister of Health and Social Affairs, Frank Vandenbroucke, local media reports.
According to the official, the analyzes will be carried out biweekly. On the other hand, travelers who return from China and experience symptoms related to the coronavirus, will have to undergo a PCR or antigen test.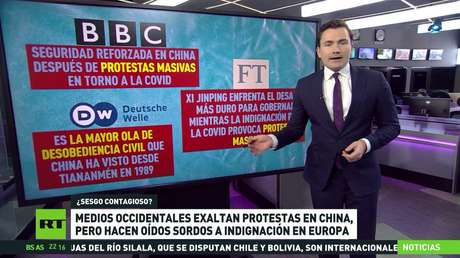 "It will be an additional control target to verify that the data we receive from China is accurate," Steven Van Gucht, a virologist at China's Sciensano National Institute of Public Health, told Reuters.
In addition, he stated that the Government is aware that some infected passengers may not use the bathroom during their flights, and therefore the new measure "is not intended to track people, but to carry out independent monitoring of what is happening in china".
Meanwhile, a new wave has skyrocketed the number of infection cases in the Asian country as the government eased various anti-covid restrictions, which sparked mass protests. Until 248 million people, almost 18% of the Chinese population, would have infected in the first 20 days of December.
However, some media reports that, despite all this, China could abandon its policy of confinements and reopen the borders as of January 8, 2023. In addition, the National Health Commission of the country stopped publishing daily reports on the new cases of coronavirus since December 25.
Consequently, the authorities of several countries are imposing or considering the possibility of implementing restrictions on travelers from the Asian nation. For example, the Government of Spain announced that it will require a coronavirus vaccination certificate or a negative test from passengers arriving from China.
Source: RT