The corresponding endowments completed their theoretical and practical training, reports the Belarusian Ministry of Defense.
The Belarusian Armed Forces have started using Russian Iskander tactical missile systems independently after completing a staff training course, the Belarusian Defense Ministry reports.
"After finishing the theoretical training course, he took the practical training in Belarusian polygons", reported the press service of the Defense portfolio on its Telegram channel.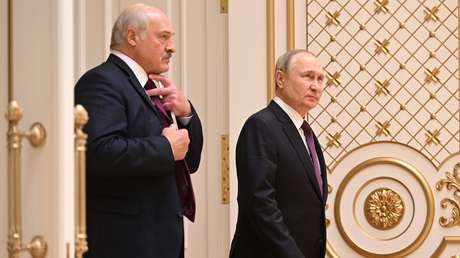 Colonel Ruslan Chekhov, head of the missile and artillery troops of the Belarusian Army, indicated that his country has enough missile reserves to "fulfill any task with a range up to 500 kilometers".
In May 2022, the President of Belarus, Alexander Lukashenko, announced that his country had purchased Iskander systems and S-400 Triumf anti-missile systems from Moscow.
"We have bought a necessary number of these Iskander, S-400, and have armed our Army. Now it is a completely different Army with these types of weapons. These weapons can cause enormous unacceptable damage"Then declared the president.
Later in December, Lukashenko confirmed that his country's Armed Forces had already commissioned the equipment delivered by Russia.
Likewise, at a request from Belarus to strengthen its defense, Putin promised in June 2022 that Moscow would deliver to Minsk "in the coming months" its Iskander-M complexes, capable of carrying nuclear warheads.
Source: RT