The Chinese Foreign Ministry criticized Washington's iniquitous approach in explaining the situation of American balloons flying over the country and Chinese people inadvertently entering North America.
The United States described the unintentional entry into its airspace of a Chinese unmanned aircraft (the balloon shot down over the east coast) as a violation of its sovereignty, the vice director of the information service of the Chinese Foreign Ministry, Wang Wenbin, recalled on Wednesday. "So how do you explain the illegal flight of your balloons through Chinese airspace?" he asked at a press conference.
The downing of the balloon "has had a serious impact on the efforts and progress made by China and the US to stabilize bilateral relations since their leaders' meeting in Bali," the spokesperson said. Beijing is "strongly opposed to what the US has done." and urges Washington not to take "further steps that could undermine China's interests or escalate tensions."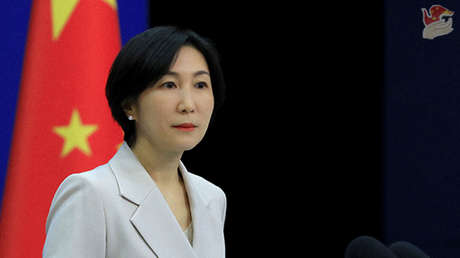 The authorities of the Asian country do not see any pattern, as the Prime Minister of Canada, Justin Trudeau, saw in the overflight of North American territories by this and four other flying objects detected over the Canadian-American border, but rather an exaggerated reaction to isolated episodes. , involuntary and caused by force majeure.
For its part, the US has launched a large number of high-altitude balloons from its territory since last May and they have circled the globe continuously, Wang said. More than ten times they have flown over China without the approval of the authorities, including the autonomous region of Xinjiang and Tibet.
Wang demanded an explanation from the US both for his nation and for the international community about these practices and indicated that the US country should "reflect on its behavior", stop "slandering and attacking China" and deceiving to the public, while Beijing reserves the right to respond additionally "if necessary."
The Washington Post newspaper revealed on Wednesday that the US military and intelligence services followed the movement of the Chinese balloon for almost a week from its launch on the Chinese island of Hainan until it entered US airspace.
Source: RT