The Chinese Foreign Ministry spokesman commented on reports that Washington will add more than 30 Chinese technology companies to its trade blacklist.
China will defend its interests against Washington's sanctions, Chinese Foreign Ministry spokesman Wang Wenbin said Wednesday, commenting on media reports that the US Commerce Department plans to add Yangtze Memory Technologies this week. and about thirty more Chinese companies to its commercial blacklist.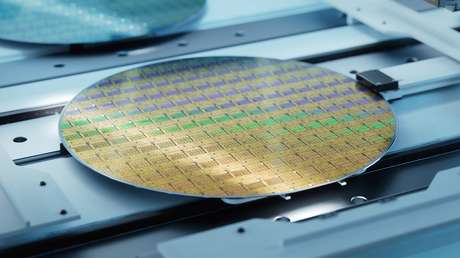 "The US expands the concept of national security, abuses export control measures, engages in discriminatory and unfair treatment of companies from other countries, politicizes and militarizes economic and science and technology issues. It is flagrant economic coercion and bullying in the field of technology," Wang said.
The spokesperson warned that such a move will be "harmful to market rules and the international trade order" and "seriously threaten the stability of global industrial and supply chains." "It's not in the interest of China, the US or the whole world," he added.
Wang also appreciated the initiative by the US Congress that aims to insulate Chinese companies from US banks. The spokesman believes that Washington seeks to "arbitrarily hinder Chinese companies" and warned that Beijing will defend "the legitimate rights and interests of companies" in the country.
Source: RT