The leak of secret documents "demonstrated once again that the so-called 'democratic values'" of the US are nothing more than "a tool" to pursue its "selfish benefits", according to the Chinese Foreign Ministry spokesman.
The Chinese Ministry of Foreign Affairs commented on the leak of classified US information that has allegedly revealed the extent of Washington's spying on allied countries and key partners.
"We have noted that many media outlets have pointed out that these leaked US military documents clearly show the deep US involvement in the Ukraine crisis. They also demonstrate once again that the US has long used its technological advantage to carry out robberies, surveillance and eavesdropping indiscriminate attacks on countries around the world, including their allies," Chinese Foreign Ministry spokesman Wang Wenbin told a press conference on Wednesday.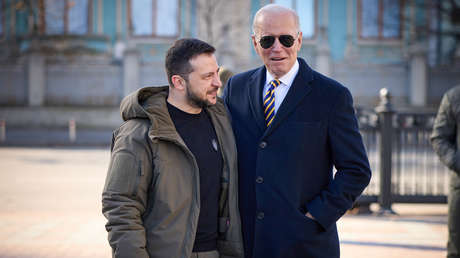 "USA. have to explain to the international community for it", he defended. "The facts have shown once again that the so-called 'democratic values' claimed by the US. are just a pretext and a tool for the US to seek selfish gain," he concluded.
The leaked documents
Last week, the US Departments of Defense and Justice began a series of investigations into the alleged leak on social networks of classified documents from the Pentagon and special agencies in the country that mainly deal with the conflict in Ukraine.
The materials focus on issues such as losses estimates of Ukraine and Russia since the outbreak of the conflict, the weapons and equipment that kyiv would need in the future or the development of the conflict in general, among others.
In addition, they refer to the espionage of Washington to South Korea and Israel and possible scenarios of the political behavior of China.
One of the leaked documents, purportedly based on intelligence information, provided details about internal conversations among senior South Korean officials, who reportedly expressed concern that ammunition Seoul sells to the US could eventually be shipped to Ukraine.
In addition, other documents suggest that the massive revolt in Israel against the judicial reform of the Government of Benjamin Netanyahu was instigated by the Israeli intelligence agency, the Mossad.
However, it is not yet clear to what extent the materials are authentic. For his part, Russian Deputy Foreign Minister Sergei Riabkov said on Wednesday that the leak could be a disinformation campaign Washington in order to deceive its adversaries, especially Russia.
Source: RT