Prepared by the Army, the manual includes a series of recommendations to prevent soldiers from being co-opted or infiltrated by cartels.
The Mexican Army developed a series of recommendations to prevent soldiers from being co-opted or infiltrated by drug cartels, according to an investigation published by the newspaper El Universal.
Among the advice, the warning to "avoid having dating relationships in drug trafficking areas" stands out, since women are often employed by drug traffickers to obtain information.
It also urges you not to get acquainted with "civilians of dubious reputation" or with any element suspected of carrying out illegal activities that foster ties and lead to committing criminal actions.
Another of the sections warns about the fight against drug addiction, since "the success of operations against drug trafficking begins with the evasion of drug use."
(El Universal) The Army has an anti-seduction manual for drug traffickers. It seeks to prevent the military from being copied by criminal groups. pic.twitter.com/thrBMONRNX

– Diario Marca Oaxaca (@DiarioMarcaOax) November 22, 2022
With regard to corruption, it points out the importance of rejecting support of any kind from authorities, companies or individuals, be it gifts or favors, "in order to avoid acquiring commitments that violate professional performance and commit acts criminals".
Altogether, it is about 11 norms elaborated by the retired general Marcelino Mendoza Jardinesas part of the manuals of the Ministry of National Defense, in a country where the Armed Forces face multiple complaints of complicity with drug traffickers.
In fact, some of the criminal organizations that operate in Mexico have been founded precisely by ex-military personnel, such as Los Zetas or the Jalisco Nueva Generacion Cartel.
respect civilians
The rules also warn about the care that must be taken in the use of communication media that can easily be intervened by organized crime.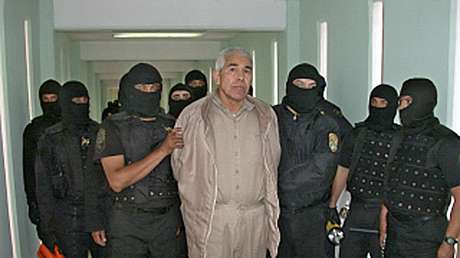 To avoid confusion, it also suggests not having private vehicles in places where there are checkpoints, surveillance posts, operations bases, and highway checkpoints.
The manual includes protocols in the operations that involve citizens. For example, it proposes treat all people with propriety, courtesy and respect when vehicle searches are carried out at checkpoints, respecting their belongings, and "kindly request that they open the luggage and show the contents".
Referring to daily work, he warns that military personnel must observe security measures at all times to prevent overconfidence, since they could be surprised by transgressors.
"Commanders must make surprise inspection visits to the troops deployed at the base of operations," he adds. Simultaneously, staff rotations and relief will have to be carried out.
Another aspect calls for the delivery of all narcotics, property, vehicles, weapons and cartridges that are seized during the operations to the competent authorities. That is, avoid keeping goods or substances improperly.
If you liked it, share it with your friends!


Source: RT