The victim's ring was a key piece in determining his identity.
Forensic analyzes determined that the human remains found on the Chorrillos beach in the Peruvian city of Huacho belong to the Mexican tourist Blanca Arellano, who disappeared on November 7, reports the local press.
The investigations showed that the body had no viscera or organs. Also, when the cut was made for the necropsy, part of the victim's sternum was separated, as was the skin that covers the thorax. Rib fractures were also noted.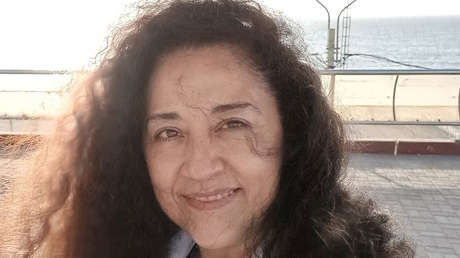 "In all that is the Norte Chico [zona del departamento de Lima] we have a lot of criminal incidence, they are things that we can specify, but never of this nature. In all my time in service, this is the first time I have seen something so unfortunate. [Se trataria de] a person with mental disorders because one in their right mind would never do that," said Colonel Luis Angel Santos, head of the Huacho police division.
On November 9, fishermen found the remains of a mutilated body on Chorrillos beach. That same day, he was found an arm with a ring in one of the fingers and later a torso without organs appeared, at the end of a channel that overlooks the sea.
Santos told local media that the ring found may be one of the most important pieces of evidence, since it is similar to one used by the disappeared Mexican citizen.
It has now been determined that this accessory did indeed belong to Arellano.
The main suspect in the disappearance and death of the Mexican tourist is Juan Pablo Villafuerte, 37, for which the Public Ministry requested nine months of preventive detention for the alleged crime of femicide.
Source: RT