The rejection responds to concerns of border security, illegal immigration, corruption and human rights.
Austria is experiencing a sharp increase in asylum applications, which is why this Thursday it blocked the entry of Bulgaria and Romania to the Schengen area of ​​Europe, reports the Austrian press.
The interior ministers of the Member States of the European Union met to approve the incorporation of these two nations, in addition to Croatia, into the space that allows uncontrolled travel frontier nor the need for passports by 26 European countries. Vienna voted in favor of the entry of Zagreb, but vetoed the entry of Sofia and Bucharest.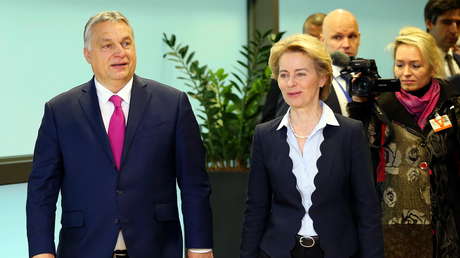 The Austrian government reasoned its objection citing concerns about the border security and a possible increase in illegal immigration. Before the meeting, Austrian Interior Minister Gerhard Karner declared that "it is wrong to expand a system that does not work in many places." According to him, his country has registered "more than 100,000 illegal border crossings this year."
"Yes to Croatia and Romania, no to Bulgaria"
The Netherlands also voted against Bulgaria's admission to the Schengen area. "For us, it is a yes to Croatia and a yes to Romania," said Dutch Migration Minister Eric van der Burg. "But we disagre with [la recomendacion de] the European Commission when it comes to Bulgaria," he added, expressing concerns about "the corruption and human rights".
The EU Commissioner for Home Affairs, Ylva Johansson, regretted the rejection of Bulgaria and Romania. "You guys deserve to be full members of Schengen", said the official, indicating that she was "disappointed" with the position of Vienna and Amsterdam.
Earlier, Romanian Prime Minister Nicolae Ciuca rejected Austria's claims that his country is a gateway for illegal immigrants. "We all understand that the problem of illegal immigration is politically sensitive in many member states, but blocking Romania from joining Schengen will not give Austria the answers it wants," Ciuca said.
For his part, the Bulgarian Interior Minister, Ivan Demerdzhiev, also criticized the decision of Vienna and Amsterdam, noting that undocumented immigrants who arrive on Austrian territory come mainly from Serbia.
Source: RT