The reptile does not pose a deadly threat to people, but it has the ability to quickly subdue its prey.
A team of scientists has discovered a new species of venomous snake in Australia, thus maintaining its fame as home to some of the world's most venomous animals such as the taipan snake and several deadly spiders.
The recent find is a snake called desert whip, which has spread across the nation, from the state of Western Australia to southwestern Queensland. The reptile inhabits mainly in the arid inland areas.
"Bluish-grey in color, the desert whip snake's formal name is 'Demansia cyanochasma'a modification of the Greek words 'kyanos' which means blue and 'khasma' which is space or extension", collects the PerthNow portal.
Although its appearance is different from other species, the new reptile has historically been confused with two other whip snakes: the yellow-faced and the reticulated.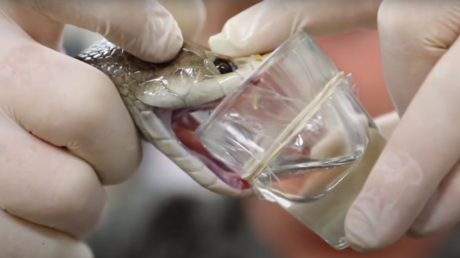 Despite its poisonous nature, the species does not pose a mortal threat to people, and would only cause "pain and swelling in the bitten area," the outlet details. However, it has the ability to quickly subdue its prey.
'Demansia cyanochasma' can reach a maximum length of 89 centimeters and is part of a known group of whip snakes that now includes 15 subspecies.
Source: RT