The Indian government's information commissioner has urged director Christopher Nolan to remove the scene from the film globally.
A scene from the biopic of Robert Oppenheimer, the mastermind behind the world's first atomic bomb, has caused controversy in India despite its success at the box office.
In an open letter to director Christopher Nolan, Government of India Information Commissioner Uday Mahurkar called the sequence a "disturbing attack on Hinduismand urged that the scene be removed from the film.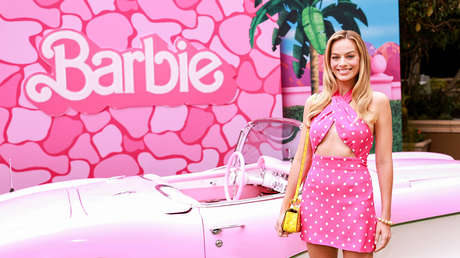 "We urge, on behalf of billions of Hindus and the everlasting tradition of lives transformed by the revered Gita, to do whatever is necessary to maintain dignity from his revered book and remove this scene from his worldwide film. If you choose to ignore this appeal, you will be considered a deliberate attack on Indian civilization", wrote Mahurkar in a press release from the Save Culture Save India foundation.
This is the scene in which Robert Oppenheimer, played by Cillian Murphy, has sexual relations with Florence Pugh's character, the psychiatrist Jean Tatlock, while read verses from an ancient Sanskrit scripture (whose title or cover is not perceptible). According to viewers, it is the Bhagavad Gita, "one of the scriptures most revered of Hinduism".
The feature film was approved with a U/A rating — Appropriate for viewers ages 13 and up — by the Central Board of Film Certification of India, after Universal Pictures cut some shots of the sex scene to reduce its length. However, Mahurkar questioned how she could be approved with such a scene.
The film, which opened on Friday, has reportedly grossed close to Rs 30 crore (about $365,800) at the box office in just two days.


Source: RT