It is "a quieter night", according to the French Interior Minister.
At least 486 people were detained during the fifth night of the riots that rock France this week, according to data from the French Interior Ministry. At the same time, the magnitude of the violence caused by the death of 17-year-old Nahel at the hands of a police officer was less than previous nights.
"A quieter night thanks to the determined action of the Police," Interior Minister Gerald Darmanin tweeted, referring to the mobilization of 45,000 police and gendarmes, 7,000 of them in and around Paris.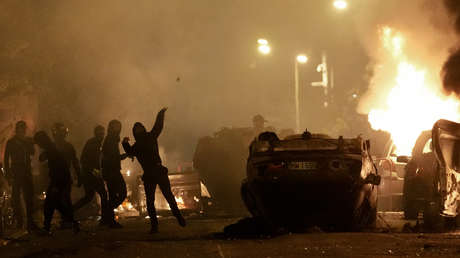 At the same time, in some cities, such as Marcella, there were fires and clashes between the demonstrators, who launched fireworks, and the forces of order, who, for their part, responded with tear gas canisters. Thus, in the city two policemen were injured, one of them in the face after being hit by fireworks. In addition, in the city of Brest, located in the Finistère department, rioters burned down a Renault dealership.
Meanwhile, in the capital, there was a large police presence, especially along the Champs-Elysees, due to calls to gather there that had been circulating on social networks since Friday. As a result, small groups of young people dressed in black walked under the gaze of the riot police (CRS) along the avenue where, as in many other cities, shop windows and banks were protected by bars or wooden planks. .
Source: RT