Three ships left Senegal at the end of June in an attempt to reach the territory of Spain.
At least 300 migrants trying to reach the Canary Islands from Senegal on three boats have disappeared in the Atlantic en route, Helena Maleno of the migrant rights group Caminando Fronteras told Reuters on Sunday.
Two boats – one with some 65 people on board and another carrying another 50 or 60 – have been missing for 15 days since they left the African coast. There is also no trace of a third cayuco, which left Senegal with almost 200 people on June 27.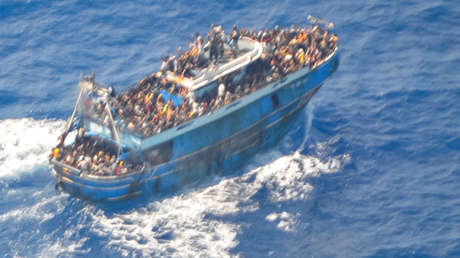 The three boats left from the Senegalese village of Kafountine, located some 1,700 kilometers from the Canary Island of Tenerife. These migrants were trying to reach Spanish territory in search of a better life due to the instability that reigns in their country, Maleno added.
Like the Mediterranean Sea, which many migrants dare to cross to reach European shores, the Canary Islands route has become another aquatic graveyard. In the first half of this year alone, 778 people died in the 28 tragedies documented by Caminando Fronteras.
Source: RT