According to senior US officials, the transit of the artifacts was not detected in real time and the Pentagon only became aware of them later.
It is not the first time that a Chinese hot air balloon, like the one shot down by the US military last week, has flown over the United States. This was admitted on Monday by the head of the US Northern Command, Glen VanHerck, quoted by the AP agency.
According to the military high command —in charge of monitoring the nation's airspace—, during the presidency of Donald Trump, three similar devices would have passed through restricted areas that the Army did not detect in real time, and about which the Pentagon had no control. knowledge until later. "I'll tell him that we do not detect those threatsand that's a domain knowledge gap that we need to address," he revealed.
The alleged balloons would have violated US airspace, although not for much longer. Washington only determined their provenance after they left the territory, VanHerck said. US Intelligence assessed the threats through "additional means of collection" but only informed its command "after the fact," he added.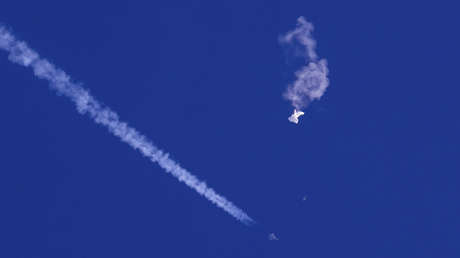 John Kirby, coordinator for Strategic Communications of the US National Security Council, confirmed VanHerck's statements on this same day. "From all the indications we have, that was for brief periods of time, nothing like what we saw last weekin terms of duration," he explained in a virtual conversation with journalists, quoted by The New York Times.
Senior Trump administration officials claimed they were never informed about the alleged Chinese balloon raids while in office. Likewise, Trump himself described the claims as "false information" on his social network Truth Social.
Meanwhile, White House National Security Adviser Jake Sullivan claimed that after Joe Biden took office as president "improved" airspace surveillance. "We improved our ability to be able to detect things that the Trump administration couldn't detect," she stressed, crediting those efforts with detecting the latest of the balloons.
Source: RT