A "naval drone" attack damaged the bridge in Kerch, Crimea. Symbolic and strategic for Moscow, this structure connects the peninsula annexed to Russia since 2018.
After the attack, the images. The Space Technology Company Maxar published several satellite images of the Kerch bridge, a few hours after the structure was the target of a strike on Monday July 17, 2023. According to a source within the Ukrainian security services at AFP, it is the special services Ukrainians and the Navy attacked the Crimean bridge with "naval drones".
In one of these images, we see part of the road being damaged. This road section of the structure is used in particular to transport military equipment to the Russian army fighting in Ukraine.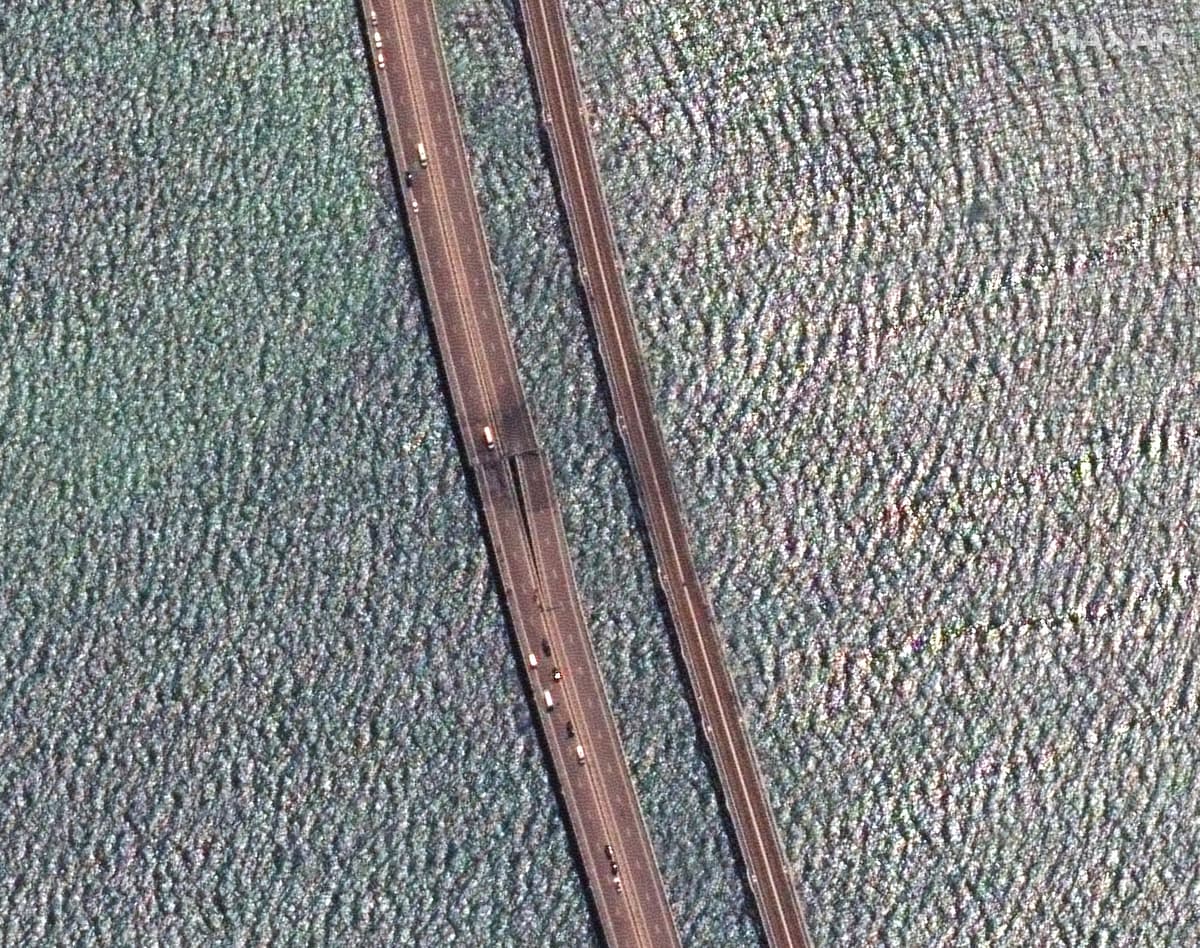 On Telegram, the Crimea-24 public television channel posted a video of the bridge showing a partially collapsed portion of its road section.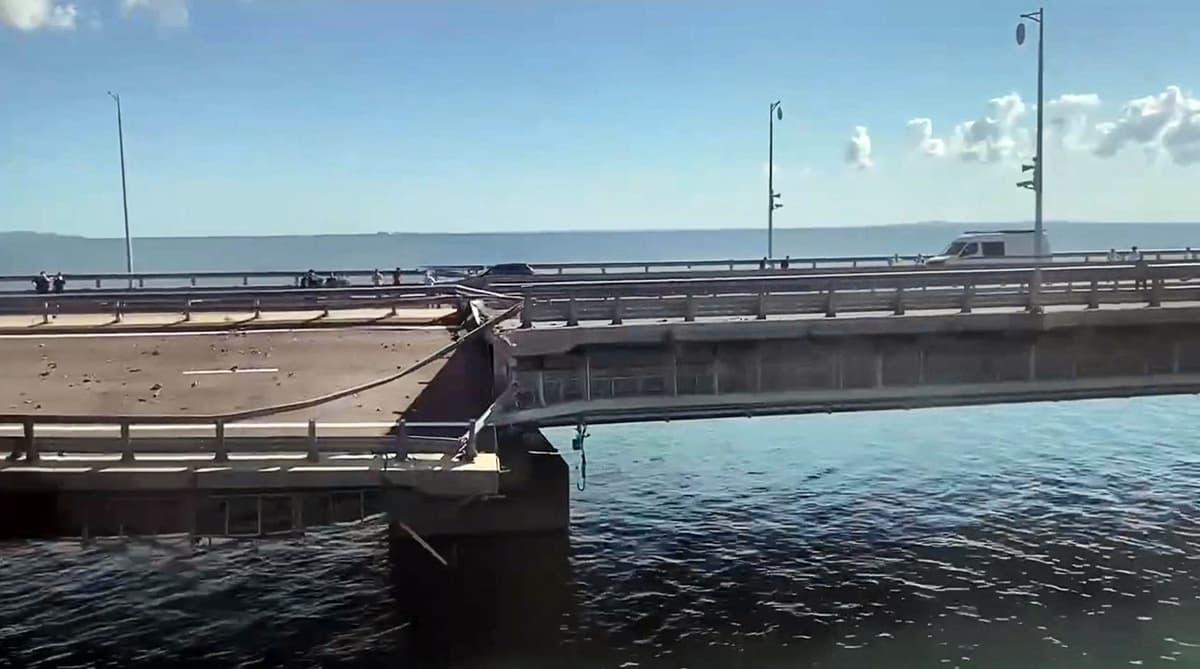 "Any illegal structure used to deliver Russian instruments of mass murder is necessarily ephemeral … whatever the reasons for the destruction," commented on Twitter an adviser to the Ukrainian presidency, Mykhailo Podoliak.
Towards a Russian "response"
The Russian governor of the annexed Crimean peninsula, Sergei Aksionov, had initially mentioned on Telegram an "emergency" having required traffic to be stopped on the bridge, the Russian Ministry of Transport specifying for its part that the roadway had been "damaged".
Early Monday evening, Russian President Vladimir Putin denounced a "terrorist act" and promised "a response".
"Given that this is the second terrorist attack on the Crimean bridge, I am waiting for concrete proposals to improve the security of this important and strategic transport infrastructure," the Kremlin chief said during a government meeting broadcast on television.
If two people died and a girl was injured according to the Russian authorities, the material damage is much less significant than during the first attack on this bridge, which had already been targeted in October 2022 by a vehicle bomb.
Source: BFM TV