The agreement seeks to consolidate fiscal order and strengthen reserves, acknowledging the strong impact of the drought, the damage to exports and fiscal revenues, the agency said.
The delegations of the Argentine Ministry of Economy, the Central Bank of the country and the International Monetary Fund (IMF) team have finalized the "core aspects of the technical work of the next review" of the conditions of the debt refinancing agreement signed in March 2022, communicated this Sunday the multilateral organization.
"They have agreed the central objectives and parameters that will be the basis for a 'Staff Level Agreement' [acuerdo a nivel de personal tecnico] which is expected to be finalized in the next few days, to then move towards the review of the Argentina program", he pointed the IMF through its social networks.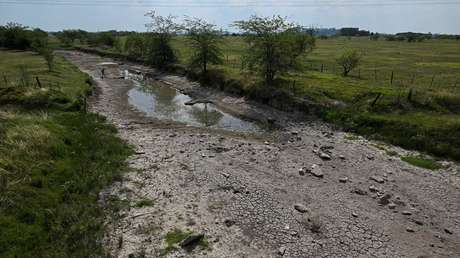 The agreement seeks to consolidate fiscal order and strengthen reserves, recognizing the strong impact of droughtdamage to exports and tax revenues of the country, added.
It is expected that the Argentine Economy Minister, Sergio Massatravel to the US in the next few hours to participate in the negotiations that will determine the 'Staff Level Agreement', which will then have to be approved by the IMF boardreports the local press.
The new disbursement
Upon approval, the IMF would disburse about 8,500 million dollars until the end of the year. The Argentine Government postponed the maturities of the debt corresponding to July until the end of the month, so that on 31 must pay to the multilateral organization 2,660 million, added to another 800 million to be paid at the beginning of August.
The main objective of Buenos Aires, in the framework of the extensive negotiations with the IMF, was to reach a reformulation of the current expiration schedule and get new disbursements to help him overcome the shortage of dollars in the Central Bank's reserves, which are deepening the exchange rate tension.
Everything is part of the review of the conditions of the Extended Facilities Program to refinance the debt for 45,000 million dollarssigned in March 2022 with the intention of complying with the payment of the record obligations left by the management of Mauricio Macri (2015-2019).


Source: RT