American-born Rita Boncompagni Ludovisi is accused of neglecting the historic building, valued at some $510 million.
A former Playboy model turned aristocrat has challenged an Italian judge's ruling that she was required to vacate a 16th-century villa, which houses a unique fresco by Baroque artist Caravaggio.
A court in Rome served an eviction order on Princess Rita Boncompagni Ludovisi, after part of an outer wall of the residence, known as the 'Casino dell'Aurora', collapsed, forcing the closure of a nearby road, Reuters reports. .
Boncompagni, 73, has been accused of neglecting the historic building which, in addition to being valued at around €471 million ($510 million), has the world's only Caravaggio mural depicting the Roman gods Jupiter, Neptune and Pluto.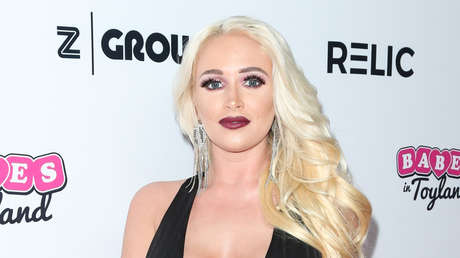 However, the 'Casino dell'Aurora', which has been auctioned five times in the last year —now at 145 million euros (just over 157.2 million dollars), a figure that is obviously still off the market— is not It has piqued the interest of potential buyers.
The princess, born in Texas and linked to one of Italy's most distinguished noble families, said the court had given her 60 days to evict the property, stating that she was "stunned" by the decision and would certainly appeal.
In her opinion, the court was influenced by the fact that she had offered unauthorized paying visits to the mansion, which is under judicial supervision as part of a legal process to sell it at auction. However, she stressed that the visits were organized to raise funds for maintenance.
Since 2018, the princess has been embroiled in a long-running dispute with the three children of her late husband, Prince Nicolo Boncompagni Ludovisi, over his inheritance. Although in his will the aristocrat granted his wife the right to remain in the villa for the rest of her life, her children objected and took the matter to court.
Source: RT