The American politician offers a possible recipe for detente for the international situation.
The sanctions imposed by the European Union on Russia for its military operation in Ukraine are a shot that has backfiredand now the Europeans themselves have to pay the price for the decisions of their politicians, says former US congressman Ron Paul.
In his weekly column on the website of the Ron Paul Institute for Peace and Prosperity, the activist and former presidential candidate cited sentences of up to three years in prison Swiss residents could face for exceeding the heating standard for their homes.
"Jail sentence for heating your house? In the 'free' world? How is it possible that in 2022, when Switzerland and the rest of the political West have achieved the greatest economic success in history, the European continent will face a winter like something out of the blue? Dark Age?" asked the politician.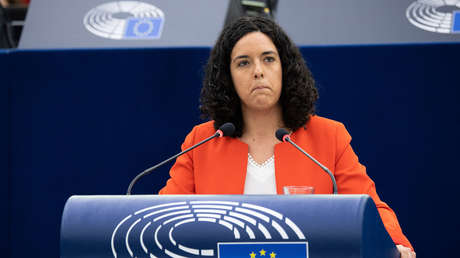 Although promoted as a less destructive alternative to war, sanctions "really are acts of warwhich can lead to unforeseen consequences," he wrote.
In this context, the European sanctions against Russia "will probably go down in history as an excellent example of how sanctions can have unforeseen consequences", he indicated.
By reducing imports of Russian natural gas and crude oil, European countries have forgotten their dependence on this energy source, while Russia has found new customers in the south and east and has even increased its profits, while Europe has been looming a "cold winter and economic crash".
"All because of the false belief that sanctions are a gratuitous way of forcing other countries to do what you want them to do," Paul explained.
Now several European countries – he maintained – are the scene of massive protests against the bloc's policy, which is sacrificing its economy for the purpose of defeating Russia in Ukraine.
"This is all predictable. sanctions kill. Sometimes they kill innocents in the country where the destruction is directed, and sometimes they kill innocents in the country that imposes them. The solution, as always, is non-intervention. No sanctions, no 'color revolutions', no interference. It's that simple," she summed up.
Source: RT