The new specimen was found in a habitat very different from the forest where the first specimen was found in 1916.
A group of scientists has once again identified a rare species of bat endemic to southeastern Brazil, called 'Histiotus alienus', whose data were known only from a specimen found in 1916.
Thus, in November 2018, the team of specialists, led by Vinicius Cardoso Claudio of the Oswaldo Cruz Foundation, managed to find a male bat in the state of Parana that met the previous description of 'Histiotus alienus', reports New Scientist magazine. .
When comparing it with the only specimen preserved in the Natural History Museum of London (United Kingdom), the researchers noticed great similarities between both bats and after the corresponding analysis, they concluded that they are the same species. The results of the study were published in August in the journal Zookeys.
"This discovery provides some information about the habitat and hunting grounds of 'H. alienus', but we know practically nothing about the history of this species," said the lead researcher.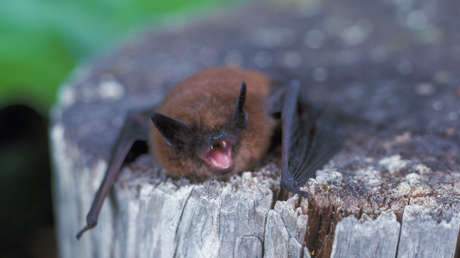 Scientists have highlighted that the 'modern' specimen was discovered in a region of grasslands with araucaria forests, a very different habitat from the Atlantic forest, 280 kilometers to the east, where the first specimen was observed more than 100 years ago.
"These two regions are threatened by human activity: [las praderas de Palmas] They are also one of the most fragile ecosystems in southern Brazil," commented Ludmilla Moura de Souza Aguiar, from the University of Brasilia, who was not involved in the study.
However, "the new record of 'H. alienus' in Palmas is located in a protected area, which indicates that at least one population of the species may be safe," the specialists added and highlighted the importance of protected areas. for the maintenance of wildlife.
Source: RT