The discovery occurred in the so-called 'golden triangle' in the state of Victoria.
Armed with a metal detector, an Australian treasure hunter found a 10-pound rock that turned out to contain 2.6 kilos of gold. Ignorant of its value, the man took the rock to Lucky Strike Gold's shop in the city of Geelong, which specializes in the precious metal, to have it appraised and appraised.
The business owner, Darren Kamp, confessed to the local press that his jaw dropped when the man took the rock out of his backpack and asked if it could be worth $10,000 Australians (6,700 US dollars). "As soon as he fell into my hand, I said: 'Try with $100,000'", remember.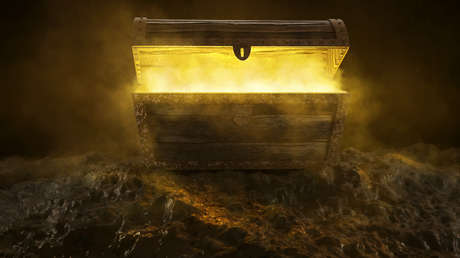 It was then that the client, who found the rock in the state of Victoria, in the so-called 'golden triangle' – between Bendigo, Ballarat and St Arnaud – told him that it was only half of his discovery and that he had the other half at home. half of the rock
Two weeks later, the man showed him the second part of the treasure, and Kamp concluded that it contained 83 ounces of gold. Ultimately, the specialist valued the entire rock at A$240,000 (US$160,700).
⭐GOOD NEWS⭐An Australian man has discovered a rock containing 2.6kg of gold. It was found in Victoria, Australia, and has been valued at 240,000 Australian dollars, which is equal to around £130,000. pic.twitter.com/VJcg2Jqa1K

— Picture News Care (@CarePicture) March 28, 2023
The Geological Survey of Victoria estimates that in the deposits of the north of the state there could be up to 75 million ounces of gold (more than 2 million kilos).
With the price of the metal soaring amid inflation, gold panning has become popular even among those in their 20s and 30s, despite the median age for the hobby until recently being in their 50s, Kamp said.


Source: RT