The 24-year-old had been charged with "attempted felony aggravated homicide in the context of a sporting event."
A young soccer player who attacked a referee during an argument in an amateur match in the Buenos Aires town of Sarandi (Argentina) was found dead on Monday night.
Williams Alexander Tapon would have made the decision to commit suicide after the dissemination of the images of the violent attack on referee Ariel Paniagua, who was left lying on the ground after receiving a kick to the neck.
🚨 KICK IN THE HEAD TO THE REFEREE- A player got a red card and a teammate went to hit him- It happened in the final of a soccer tournament📍 Sarandi pic.twitter.com/qxNTq9V1ox

— Via Szeta (@mauroszeta) July 17, 2023
According to police sources, the young man from 24 years he would have taken his life with a shot to the head. His body was found on the train tracks, local media collect.
Stopper had been accused on Monday of "murder aggravated by treachery attempted in the context of a sporting event" due to the incident with Paniagua, who reported what happened to the authorities.
For their part, relatives of the soccer player They denounced pressure from the referee before the fact was made public. "Tomorrow [martes] We are going to watch over my brother but then we are going to tell our truth in all the media," said Marisol.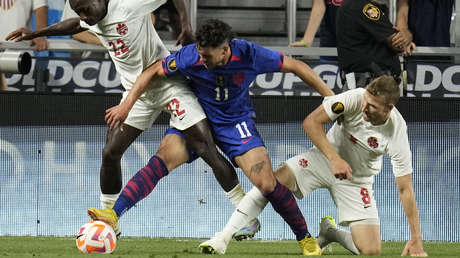 "He could have killed me"
The attack occurred last weekend while the final of an amateur soccer tournament was being played in a sports complex with synthetic grass courts called 'Estacion 98'.
A video shared on social networks shows the moment in which two players attack Paniagua after expulsion Of one of them.
First a soccer player reacts with a push. Seconds later, Tapon appears, wearing the number 10 jersey, and punches the referee twice in the face, causing him to fall to the ground. Once on the floor he received a strong kick to the headbeing hurt and momentarily unconscious.
Paniagua was assisted by several players from both teams and health personnel from the sports complex. He was then transferred to the hospital where he received medical attention and was later released.
"I want this to serve more than anything so that an end to the violence that exists towards the referees […] It could have killed me," Paniagua said.


Source: RT