The diplomat explained that at the moment security problems persist in the CAR due to the activities of several armed groups that were strengthened by the illegal extraction of diamonds.
The Central African Republic wants to continue developing military cooperation with Moscow and is interested in deploying a Russian military base on its territory, CAR Ambassador to Russia Leon Dodonou-Pounagaza said in an interview with the Izvestiya newspaper.
"We currently need a Russian military base with between 5,000 and 10,000 soldiers. However, if necessary, they could act in other countries. We have already asked him," said the diplomat, noting that the president of the national Parliament, Simplis Sarangi, had already made the same request during his visit to Russia last October.
The diplomat explained that at the moment security problems persist in the CAR due to the activities of various armed groups who were strengthened by illegal mining of diamonds.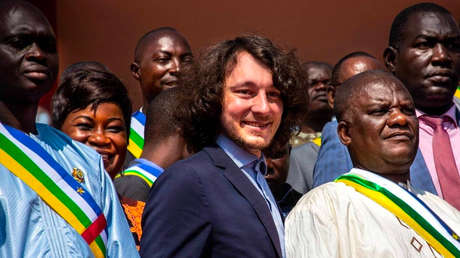 "These militant groups have been mining diamonds for many years and have become rich. Now they remain in the territory of Chad and Sudan, near the border with CAR, they concentrate there and attack the population. By the time our troops reach that place, they already had time to escape", revealed the ambassador.
In addition, the situation inside the country is influenced by the armed conflict in Sudan, from where the CAR receives many refugees who need help, but also armed men who frequently join illegal armed groups.
Expand military cooperation
Russia signed a military cooperation agreement with the Central African Republic in 2018. This document provides for the activities of Russian instructors in the CAR and the training of Central African servicemen in Russian military educational institutions.
The ambassador has pointed out that the presence of Russian military instructors in the country strengthened the Army's capacity, although it has caused discontent in third countries, particularly France.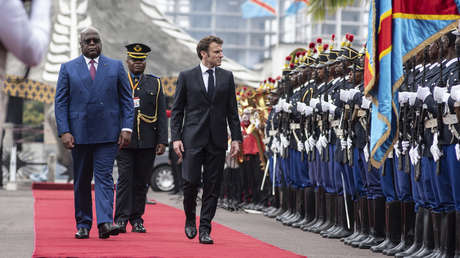 "In recent weeks, when Russia gave us six military planes, the French began to be scandalized: they shout and shout. But it's none of our business we are interested in cooperation with Russia", the ambassador reiterated.
The French military was in the CAR for 62 years as part of the Bangui Logistics Mission (MISLOG-B), which supported the EU Training Mission in the CAR and the UN Multidimensional Integrated Stabilization Mission in the RCA (MINUSCA, for its acronym in English). The last 130 French soldiers left the country in December 2022.
This May 9, the RCA authorities raised the Russian flag over the former French military base in Bangui. "This was a sign that we ultimately expelled the French and now Russia will be together with the CAR, that's all," the ambassador said.
Dodonou-Pounagaza pointed out that cooperation with Moscow in the field of security will be discussed during the second Russia-Africa summit, which will be held this July in Saint Petersburg and where CAR President Faustin-Archange Touadera plans to attend.
Source: RT