Reducing the existential risk generated by artificial intelligence should be a "global priority", say 350 experts.
Artificial intelligence (AI) could mean for humanity a "Danger of Extinction" of the magnitude of a nuclear war or a pandemic, according to an open letter signed by the 350 most important executives of that technological sector.
Leaders in AI development including OpenAI CEO Sam Altman; Turing Award winner Geoffrey Hinton; the CEOs of DeepMind and Anthropic, and several executives from Microsoft and Google, warn that reducing the existential risk generated by artificial intelligence should be a "global priority".
"Mitigate the risk of extinction from AI should be a global priority, along with other societal risks such as pandemics and nuclear war," reads the letter, published by the Center for AI Safety, an organization nonprofit.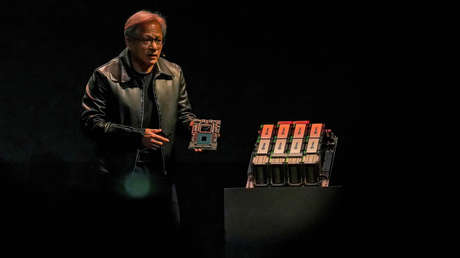 The experts' statement comes at a time when AI has become the focus of conversations between technologists and governments, who are faced with the challenge of how this technology will develop in the future and how it should be regulated. .
In the middle of this month, Altman told the US Senate that AI could "go very wrong" and cause "significant harm to the world" if not regulated properly. The businessman suggested creating a US or international agency that licenses the most powerful AI systems and has the authority to "withdraw that license and ensure compliance with security regulations."
Similarly, former Google CEO Eric Schmidt said last week that AI could pose existential risks and that governments need to ensure that such technology is not misused by "evil people."
For his part, magnate Elon Musk warned last April about the negative impact that this technology could have on humanity, stating that it has the "potential" to "destroy civilization".
Source: RT